Dare Me: Season 1
(2019 - 2020)
Where to watch
Buy from $1.99
Subscription
Buy from $1.99
Buy from $1.99
You might also like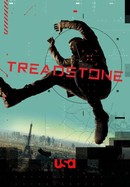 Rate And Review
Audience Reviews for Dare Me: Season 1
I can't find one redeeming quality about this show, other than the acting. The show, which is based on a book apparently, is about toxic friendships, young women struggling with mental health and trauma (which goes completely unaddressed), bullying, manipulation, eating disorders, you name all of the messed up things that young women can experience and this author just decided to put them into a series sandwich. What is the point of it? I'm all for a gritty story about real human experience, but this was just over the top. I was shocked to see it has 85% on this site. No entertainment value, I could barely make it through the series.

Some of the absolute most horrendously terrible writing I've ever experienced in a tv show. Irredeemably bad.

Loved this show, was devastated to learn it won't be getting renewed. It had real potential

I got thrilled every episode. They keep you wondering what actually happened and I like that. I really appreciate the show. Some weren't good at acting, but they can still work that out of course, and some were great and love to see them more.

Very intriguing. The plot, while a bit scattered, is very well executed and culminates into a great finale. The acting is great and the chemistry between the characters is off the charts. The intertwined relationships between Beth, Addy and Colette are so unnerving yet beautiful. The relationships between these characters are so complicated, and it's a thrill to see them develop. The cinematography is good, providing an aesthetic, slightly creepy atmosphere for the show. The beautiful lighting and editing creates an atmosphere which reminded me of Euphoria. I was disappointed when I found out it was cancelled. The plot was a bit scattered at parts, some storylines don't seem to be connected to the beginning scene until the very end, however the finale makes up for this with a great climax and cliffhanger.

This show really explores how teenage girls can forge bonds that become codependent as they try to sort out who they are and who they want to be. Some of the episodes are slow or unbelievable, a lot of the dialogue is cliche, but there's still something about this show that is gripping and captivating, as you wonder what of the many tensions boiling underneath will bubble over. The actress who plays young Beth is very good, and the scene where she does her cheer routine while looking to be on the verge of an anxiety attack for reasons I wont give away is [wow].

Slow burning teen thriller with terrible plotline. 1. Casting. The casting is superb actually, except for the coach. The actress has a cute baby face and petite body. She hardly can pass as a cunning, cheating, hardened coach who is determined to win at all costs. The other 2 main actresses are very believable with excellent acting abilities. I see bright future for them in Hollywood. 2. Plotline. It's very slow burning thriller. Which is not necessarily a bad thing, except it leads to nowhere. During the whole run there are so many suprises and questions but in the end it doesn't answer any of it. Most of the episodes seemto be pointless. The finale is the only fun episode of the whole series but it ends in very cheesy cheap cliffhanger. Very lazy writing. 3. Production. It's very good. No complains there. Authentic, modern high school visuals. A bit dark cinematography that sets the mood just right. In the end, I wouldn't really recommend it. There is a good chance Netflix won't pick this up for 2nd season.

Terrible acting, terrible plot line. SLOW MOVING. Literally one of the worst shows Netflix has ever produced. If you like terrible acting, this is the show for you.

Dare Me is hardly believable at times and miserably slow to boot, but it serves as a pretty solid alternative to Euphoria fans, packed with juicy drama, cinematography, and over-the-top hedonism.

My girlfriend and I binge watched this show in a day! This was by far the best show we have seen in all of 2020, and we can't wait for another season. We were hooked since episode 1 due to the great cast and story line. Addy is such a likable character and she makes the show worth watching.