Down in the Ground Where the Dead Men Go
EPISODE: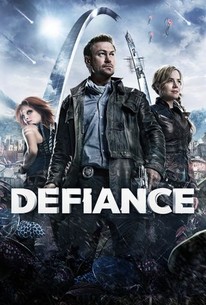 Episode Info
After the battle, the residents of Defiance count their dead. A Castithan, Elah Bandik, is to be cleansed - tortured to death - after running away from the fight. Nolan steps in to stop them but the mayor intervenes, continuing a policy of allowing all 8 races to follow their cultural traditions with respect to their own people. Amanda's assistant Ben - who blew up the stasis net - escapes. There's been an explosion at the McCrawley mine and it seems Ben is responsible.
Discussion Forum
Discuss Defiance on our TV talk forum!