Devilman Crybaby: Season 1
(2018)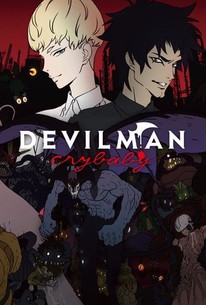 You might also like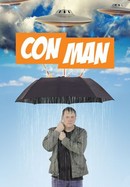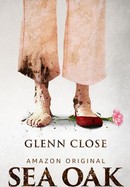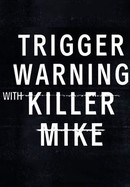 Trigger Warning With Killer Mike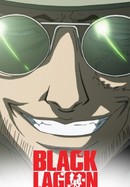 Rate And Review
Devilman Crybaby: Season 1 Photos
News & Interviews for Devilman Crybaby: Season 1
Audience Reviews for Devilman Crybaby: Season 1
The Ending ruined everything. All that suffering and Pain was for nothing.

I watched this show like 4 years ago, but still to this day I have vivid images of my first reaction to it. Of this Bloody, relentless, ruthless world. It's amazingly disturbing Charakter moments, and it's really interesting Visual style. Of course, it's not flawless. It has it's down sites. Even if I mentioned amazing Charakter Moments, there are unfortunately some Charakters That fall Flat, just because of the sheer speed and pace this show is moving at. Wich brings me to my next Complaint. Even though I wouldn't say that the pacing is bad, i just feel like at some Points, it almost just speeds past scenes, that could have needed some more time, while it lingers in other spots. But that is about it with the Complaints. It's a really good show, that doesn't hold back in it's Brutality and its WTF moments. Visually this show is just Interesting to look at. I Cloud understand some people who don't like it, but I think even those people wouldn't disagree with the fact that it's Artstyle is really interesting to look at, at last.

Devilman Crybaby showcases what it means to be a human. The ability to love and treat others with compassion. We harness the capabilities of mass destruction not worrying about the outcome it has on future generations. This anime has taught me what it means to be a human. We are all supposed to be looking after each other.

its a totally must watch and an amzing show and anime, I would love if netflix made more like this. Finally something mature and inspired!

A perfect modernization of the greatest manga series of all time.

Eerie, sexual, and a little grotesque, Devilman Crybaby will take you on one hell of a roller coaster.

DEVILMAN CRYBABY is a subversive take on human cultures, emphasized by demons inhabiting the same world. The line animation and color pallet are fabulous. There's a significant plot shift mid-way through the first season that makes sense to the plot of the first half of the season but also undercuts everything the story explores up until that point. I felt for the characters in this whole story but the plot shift was jarring, even though at the same time it was for what we were waiting. A plot shift is also different than a plot twist, and the end twist is pretty magnificent. Overall, if viewers don't mind some blatantly overt graphic violence and sexual storytelling, the entire series is worth watching for the end.

way too short way too many irrelevant sex scenes and nudity way too many depressing twist and turns was more of tear jerker than action anime not enough devilman action worst ending ever everyone dies along with one of the best main characters except for lucifer leaving this hopeless unsatisfied we lost feeling its hopeless for a 2nd season this show had so much potential until it took a couple of wrong turns then it went down the drain from there. ide blame the director what was he thinking was he drunk the whole time

Not the biggest fan of anime usually, but this anime is my favorite one that i have seen. The entire story is strong and the ending had me sobbing. A wonderful show, very gory, but is very very good.

Whata shitty shitty show... Watched the whole season almost falling asleep... Bad animations, bad character developing, bad fight scenes, terrible story... Cheesus, whata fucking piece of shit!!!