Where to watch
Buy
Buy
Subscription
Buy
You might also like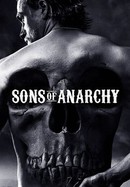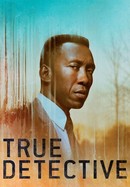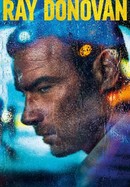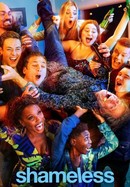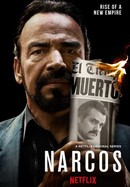 Rate And Review
News & Interviews for Dexter
Audience Reviews for Dexter: Season 8
I absolutely don't agree with the consensus of the last season. They did the best they could with a plot going stale and ended it nicely for the sequel. A sequel that in my view is not as good as the eighth season let alone season one through seven. This is one of those series that's so good you can watch it, let time pass then watch it again and enjoy it as much or more then the first time. Just amazing writing, diverse top notch cast that delivers every episode and stars that only at the very end lost a bit of their energy. There's only one Dexter. The antithesis of formulaic and one of the top TV series ever in my view.

The worst series finale I've ever seen and it is not even close.

A great ending to an incredible show.

I'm just here to rate this one better because I just saw New Blood and it wasn't any better. In fact it makes this season look better. So if you want to remember how Dexter used to be and how he really is stick with this ending instead. Trust me! I'm not giving this one 5 stars but my 1 star is now a 3 star just because I prefer this ending over the other any day.

[⭐️72%] Dexter's final season (until New Blood) really fumbles the ball when it comes to closing out the series in a satisfying way. Season eight started strong, dealing with the aftermath of season seven and how both Dexter and Debra are dealing with it. Also bringing in a mother-like figure for Dexter flipped everything on its head making for some interesting views into both his past and his famous code. If it wasn't for the first half of this season producing somewhat the same kind of quality of previous seasons, this could have a lower rating but the season's second half really does damage this shows reputation. With the return of Hannah, the season seems to turn into more of a soap opera, making Dexter have too many feelings, unlike previously. Also adding in plot lines which ultimately served no purpose but to take up more time, the writers were very unsure how to say goodbye to this show. With shows that follow an antagonist as the main character tend to end by all those close to the main character finding out about their secrets, however Dexter's ending decides to abandon that concept and execute some very odd choices which leave the viewer thinking that it was all just a joke. The finale fails to pay off all eight seasons of watching and delivers one of the most unsatisfying endings to a series in history.

Not sure I understand the negative reviews (minus the very end, wish we had more detail) but this whole season was probably better than the others just the way the Shield was, I mean how everything comes crashing down on him at the end, not as dramatically as the shield but plenty entertaining. I just really really wish, like the shield, that everyone would have found out Dex is the bay harbor butcher, woulda been so much better and they could have wrote in a lot more heated drama on the last episodes but nonetheless it was really good!

WOW. What a thrilling conclusion to Dexter. This season was a rollercoaster and it did not disappoint at all! While many have criticized the ending to the show, upon re-watching the entire show for the 2nd time I find myself falling in love with season 8 even more. Placing myself in Dexter's shoes I can't see how this ride could end any other way. It pulled on all the right heartstrings and made total of sense.

after a second viewing, so many years later, I changed my mind.. this ending is perfect .. it made me cry!

Google "Dexter inspired real life murders" and then tell me why this show is being revamped. Murder porn like "Law and Order" has at least inspired victims to know how to deal with their attackers, whereas Dexter has only inspired psychopaths to act on what Dexter has shown them. If you put out this show you will have a lot of explaining to do to future generations. Why is bloodlust so important to Showtime they ignored all the warnings from across the globe (there were murders in other countries) in what this show is capable of inspiring? I can't answer for them, maybe someone else can?

This is really more a summation of the first 8 seasons. Dexter is compelling, no doubt about it. I really liked some of the characterizations (if choppy at first). Dexter is an interesting character, but, while making a sympathetic serial killer is an impressive feat, the show always kind of wobbled between dark and light, and I wasn't always rooting for him. The show kind of slipped in to a rhythm of finding a really messed up person who could bond with Dexter on a dark level, and then it all goes wrong, and Dexter has to kill the person. Actually, at least in the last couple of seasons, I was way more impressed by the Debra character, who suffers an almost Shakespearian tragic arc, which is almost inevitable given the show's premise. Debra was masterfully done, and I could almost palpably feel her pain. I would go so far as to say the final season was one of the BETTER seasons.
See Details