You might also like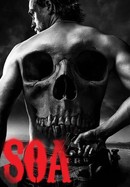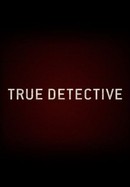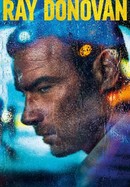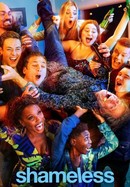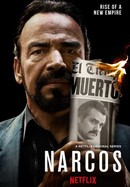 Rate And Review
News & Interviews for Dexter: Season 8
Audience Reviews for Dexter: Season 8
after a second viewing, so many years later, I changed my mind.. this ending is perfect .. it made me cry!

Google "Dexter inspired real life murders" and then tell me why this show is being revamped. Murder porn like "Law and Order" has at least inspired victims to know how to deal with their attackers, whereas Dexter has only inspired psychopaths to act on what Dexter has shown them. If you put out this show you will have a lot of explaining to do to future generations. Why is bloodlust so important to Showtime they ignored all the warnings from across the globe (there were murders in other countries) in what this show is capable of inspiring? I can't answer for them, maybe someone else can?

This is really more a summation of the first 8 seasons. Dexter is compelling, no doubt about it. I really liked some of the characterizations (if choppy at first). Dexter is an interesting character, but, while making a sympathetic serial killer is an impressive feat, the show always kind of wobbled between dark and light, and I wasn't always rooting for him. The show kind of slipped in to a rhythm of finding a really messed up person who could bond with Dexter on a dark level, and then it all goes wrong, and Dexter has to kill the person. Actually, at least in the last couple of seasons, I was way more impressed by the Debra character, who suffers an almost Shakespearian tragic arc, which is almost inevitable given the show's premise. Debra was masterfully done, and I could almost palpably feel her pain. I would go so far as to say the final season was one of the BETTER seasons.

A muddled, often shockingly incompetent, mess.

Dexter Morgan: One of the best anti-heroes ever. A legendary show that ultimately fails to stick its landing. S1-2 were some of my favorite seasons of television.

The most disappointing ending i have ever seen, only rivalled by True Blood and Lost. The series started out so brilliant, so it fell far to reach rock bottom. SPOILER ALERT!!! It felt like since season 4 the show was just avoiding the inevitable by allowing our protagonist to evade capture, arrest and execution, which is what would usually happen in real life. Not that i feel all villains need to be punished but its as if the show shied away from the ambiguity and but they reached too far trying to make a serial killer a hero and it feels like they did it so they could justify him as our protagonist and that was just weak and 2-dimensional and fake, helping audiences justify there love for a murder when in reality, no justification should have been given and they should have forced the audience to face the ambiguity of there feelings for the protagonist. I also think they missed a trick because watching Dexter go through investigation, interviews and court could have been really interesting and it could have added some depth to force the audience to face the ambiguity of the fact that our hero is in fact also a villian. It would have been both more realistic and more interesting than the ridiculous ending they gave us.

Just a really poor ending, with the new season set to come out that will possibly have an impact on how this season will be remembered

I don't think this season was as bad as a lot of people make it out to be. Excluding the finale, all the episodes were great, and I like the introduction of Evelyn. The finale, however, was extremely underwhelming. It didn't give off that sense of finality, especially with the final minute. Now, to qualify, at the time this review is being written, it has been announced that there will be a 10-episode limited series. So, maybe I'll get more closure then. But, overall, it was a good season that ended badly

I hate Hannah McKay and Dexter together. Ew. DISGUSTING. I will say this show almost made me sexist. And I'm a woman. I didn't want to see Dexter in any relationship. If I'm honest, I kind of wish his son died too. I didn't sign up for this season. It looked like a completely different show in the end. Debra was cool but Dexter was willing to leave her even when he killed his brother, the only person he could be himself around, for her.

Overall, a great TV show. Some parts did seem to drag on and he got pretty sloppy toward the end. Wasn't a fan of the ending though.