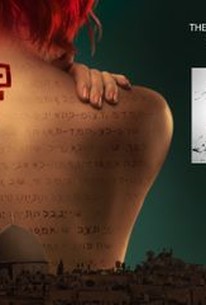 Rate And Review
Tv Season Info
An FBI agent stationed in Jerusalem uncovers an ancient conspiracy while investigating a murder involving a young female archaeologist.
Audience Reviews for Dig: Season 1
Dig the series. I absolutely loved it from beginning to the end!

interesting plot suspensful

Jason Isaacs deserves better than this contrived and convoluted nonsense.

Tegnap este sorozatmustrába kezdtem. Ez volt az els? és az els? epizód bejött. Kedvelem a vallási témájú misztikus filmeket, és ez a keményebb fajtából valónak t?nik. Kicsit fáj, hogy Anne Heche úgy néz ki benne, mint egy viaszbábú, de hát régen volt már a 7 nap 7 éjszaka (17 éve vazze').

An intriguing program that in the early stages does not seem to give away much but offers up enough to make you want to keep watching.

If you took two parts Indiana Jones and one part James Bond you'd end up with Dig, although, this series isn't nearly as legendary those inspirational ingredients.....but then again, what is? I really enjoyed season one as brought action and well thought out twists with geopolitical/biblical intrigue. I've always been a sucker for the "biblical archaeological thriller" genre and Dig hit my sweet spot. It seems that the only negative reviews have come from those didn't make it beyond episode two which is a shame. The final episode left an aftertaste of haste which was likely due to USA being on the fence for season two. Hopefully they can devise an equally intriguing plot coupled with long term confidence in this series.

I am amazed that only a few like this show..Great plot, fantastic acting, wonderful seens of the Holy Land..a real thriller...is this show too complicated for the dim, mindless public school educated nit-wits ,who have an attention span of a 3 year old?? I dig the dig.

this rating is based on the first 2 episodes i was very dissapointed.

Watched one episode and a small portion of the second one... all the while asking "What the hell is going on here?" Then I figured out how to delete it from our que!