Downton Abbey on Masterpiece: Season 4
(2013)
You might also like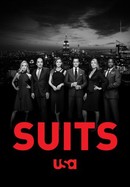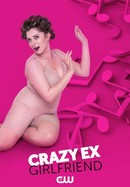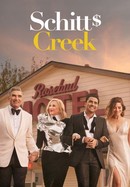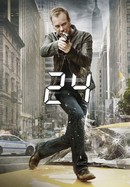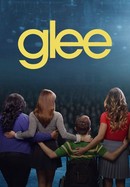 Rate And Review
Downton Abbey on Masterpiece: Season 4 Photos
Audience Reviews for Downton Abbey on Masterpiece: Season 4
It's a step back from a great show, to just a good one. The ensemble cast has too many tentacles which make this season slow and harder to follow. It's also boring at times, but it's a wonderful soap opera that's worth watching!

In many ways, Season 4 of Downton Abbey is a return to form, since it eschews the darker subplots of Seasons 2 and 3 in favor of lighter ones reminiscent of the show's first season. However, this is also its downfall; it can't help feel like creator Julian Fellowes is recycling subplots we've seen before. Again, we watch the parade of suitors court a main cast member; again, we watch Bates glare around moodily and feign leaving. After a ton of character development last season, Thomas Barrow snaps back into place as a sneering villain with virtually nothing to do. Even characters who used to be interesting, like Allen Leech's Tom Branson, descend into one-dimensional blandness. A promising subplot for Crawley sister Edith also pans out in a disappoingly cliche way. Fellowes even includes a disturbing subplot which seems to have no purpose but to add drama. The relief for it all is in the usual suspects: Maggie Smith as the Dowager Countess, Penelope Wilton as Isobel Crawley, and Phyllis Logan as Mrs. Hughes. I was surprised that my favorite subplot featured Kevin Doyle's comic relief character Molesley, who has some truly excellent moments with a new character this season. In all I have to commend Fellowes for having such a strong cast of older women characters and developing them very well (how many shows can you say that about?), but the show as a whole has become a tad tedious and repetitive.

Not one of the best seasons.

The storylines, characterization, costumes, sets, etc. all beautifully done. Bravo!

Even though it is not as good as its predecessors, this season has new challenges and all of our characters are tried in multiple ways that will only increase the love we have for them. After the death of Matthew, everything seems lost, but there is a light at the end of the spectrum. The lively presence of Rose is a nice touch, Mary's suitors are good additions and the hardest problem faced by Mr. and Mrs Bates is so hard to watch that it is a great relief when it is sorted out.

felt like it struggles to keep up with the high standards before, but plot twist which felt like it was put in there to shock, which it did for sure which culminates in a rather underwhelming climax

While it does improve on certian aspects upon season 3, season 4 feels like a lowpoint for the series that although more consistent, happens to have even more underwelming plotlines plus a plot twist that's almost offensively handled.