SEASON: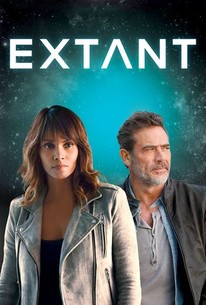 Tv Season Info
In the second and final season of this sci-fi thriller, Molly (Halle Barry) begins coping with losing Ethan (Pierce Gagnon), only to realize his programming is intact, meaning he is still alive. However, an act of betrayal sees her lose Ethan again and, coupled with the sudden death of a loved one in the season premiere, sends Molly spiraling out of control. Later, she becomes wrapped up in a murder investigation with detective JD Richter (Jeffrey Dean Morgan), but it proves to be a far more complex than meets the eye. Elsewhere, a more powerful Humanich named Lucy (Kiersey Clemons) is created and a deadly plot against the alien hybrids surfaces, putting Molly, Ethan, JD and others directly in harm's way.
Audience Reviews for Extant: Season 2
½
The series has gotten a reboot so to speak, in hopes they won't be booted from the screen themselves. The pilot episode is a confusion made in time travel. There's 3-5 times we are shown before the actual story just to set us up with what happened. Their trick to 'retell' the story after the events of the first season. He husband is now dead, and Jeffery Dean Morgan is in it. She's been in a 'rest' home, but it's really for those they think have mental problems. after a few epiosdes, it's not really improved. I've slipped in watching it; besides Chiller shows Todd and the book of Pure Evil from 10-12!
Discussion Forum
Discuss Extant on our TV talk forum!