Final Space: Season 2
(2019)
You might also like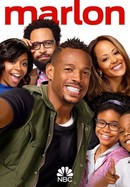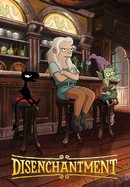 Rate And Review
Final Space: Season 2 Videos
Final Space: Season 2 Photos
News & Interviews for Final Space: Season 2
Audience Reviews for Final Space: Season 2
Absolutely amazing, unique TV that should be as revered as Rick and Morty. Original script, not afraid to go to dark places and combine it eloquently with humour. My favourite cartoon ever

A great continuation of a great story full of various emotions.

The two first episodes follow / continue season 1 plot then come 8 or so filler episodes with no carachter or story development whatsover, then the last two episodes try to get back on plot again with a kind of ecthic, shortcut and nonsense way. A total waste Of Time.

Some people say that season 2 was kinda weak. For me both seasons are the same good

Amazing season with captivating character moments!

Such a waist of good graphics and good ideas in a bad storyline :/ Storyline is not consistence. Things happening randomly and without any logical reason. Characters are unstable and do things opposite of their characteristics. Scripts are catastrophic. A lot of unnecessary repetition. Although from season 3 things getting a little better

Wow, season 2 was one of the sharpest declines between seasons I've ever seen. Still fun and good for a night in, but full of gimmicks that fell flat, characters that actually went BACKWARD in development, stupid stuff the directors seemed to think was hilarious/brilliant, and worst of all very slow and overemotional. No clue what happened...really sad to see one of my favorite new shows become one I don't care that much about. AND NOT ENOUGH MOONCAKE!!!!

While the characters are well designed, the choices made in terms of lines really miss the mark. Every single character has to scream at least one grammatically incorrect sentence per episode if not five. They have to antagonize each other or take too much time during points that no one ever would, and in general simultaneously love and hate each other as if everyone is ADD and took cocaine instead of medication. While the first season was really well paced and made the adventure to each episode really feel warranted and exciting, the concepts in this season are really mismanaged. Lots of really great ideas hobbled by the conception that because its a comedy space adventure every line and episode needs to be funny all the time. Except for the three minutes its allowed to be sincere like when (spoiler) lil cato gets separated in a sort of bottle episode. Tribor functionally doesnt serve a purpose in the story except to distract from an already too crazy ensemble and having his voice be done by olan honestly also is distracting because its just his gary whisper voice with extra lisp. If Ash and Fox were allowed to be characters instead of just props to deus ex machina at random points when theyre not screaming for no reason it would be a fundamental improvement. Fox especially is so oversimplified it borders on flanderization and this is the characters first season. Either focus on a smaller cast, or make each character more than a volume contest. Every episode has potential. Every idea is technically a good one. Unfortunately only about two out of ten really live up to it and its impossible to want to watch this season all at once which is an incredible shame since i was on the edge of my seat for the first season. A misuse of good cast and good sci fi.

İlk sezon kadar muhteşem olmasa dahi kalitesini düşürmeden ilerlemişler bu sezonda da.