Rules of Engagement
EPISODE: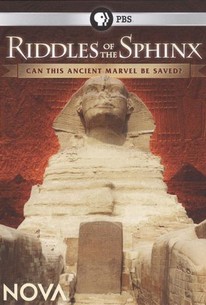 Episode Info
In the aftermath of a tragedy that took the lives of one U.S. Marine and fifteen Iraqi civilians, this Frontline special attempts to uncover the truth behind the bombing that a U.S. military press release blamed on a roadside bomb, and subsequent reports from Time Magazine and Representative John P. Murtha blamed on murderous coalition forces. In November of 2005, the U.S. Military issued a press release stating that a roadside bomb had exploded in Haditha, and that one U.S. Marine and fifteen Iraqi civilians were killed in the blast. Just four months later, however, Time Magazine would publish a report with far more sinister implications, followed shortly thereafter by Murtha's claim that the civilians who supposedly perished in the blast were in fact killed "in cold blood." Now, for the first time since that incident, the journalists at Frontline explore how the rules of war are interpreted both in theory, and in the reality of combat. Beginning in October of 2005, just as the U.S. Marines arrived in the small town of Haditha in the Sunni-controlled Anbar province, this report reveals how the coalition forces initially anticipated intense fighting after their experiences in Fallujah, and quickly found themselves locked in an unexpectedly complicated situation. In a quiet town where insurgents did their best to blend in seamlessly with civilians, the prospect of discerning soldier from innocent proved nearly impossible. On that fateful day in November of 2005, a Humvee transporting a dozen Marines was reportedly hit by an IED (improvised explosive device), instantly killing Lance Cpl. Miguel Terrazas. While the Marines initially claimed that the explosion also killed fifteen Iraqis, Time Magazine eventually uncovered a video from an Iraqi human rights group showing numerous civilians - including women and children - riddled with gunshot wounds. If these civilians were killed in an IED explosion as the U.S. press released claimed, why did they appear to have been killed by gunfire? Later, reports from Iraqi survivors would paint an entirely different picture of the day's events, and the Marine Corps would file charges against eight U.S. Marines.
Rules of Engagement Photos
Discussion Forum
Discuss Frontline on our TV talk forum!