The Old Man and the Storm
EPISODE: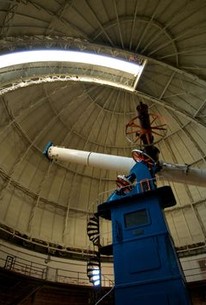 Episode Info
Frontline correspondent June Cross follows the 18-month quest of 82-year-old New Orleans resident Herbert Gettridge in rebuilding his home and his life in the wake of Hurricanes Katrina and Rita, offering a decidedly personal view of the natural disasters that slammed the Gulf Coast in the summer of 2005. Mardi Gras, 2006: Gettridge is skipping the celebrations in order to clean up his property when he and Cross meet for the first time. He is still without electricity, gas, and water, and his neighborhood has been completely abandoned. His wife Lydia has been staying with their daughter in Wisconsin, and will soon be returning home. But her health is deteriorating, and the city's health care system is currently in shambles. Five of the Gettridge children lost everything they had in the storms, and while two have decided to cut their losses by moving away, three are determined to rebuild their homes no matter what the cost. As insurance underpayments skyrocket right along with the rates, Mr. Gettridge navigates city bureaucracy just to get his electricity turned on, and awaits the federal rebuilding money promised to New Orleans residents through the state-run Road Home homeowner assistance program; 18 months after the flood, fewer than 500 of the 100,000 Louisiana homeowners that applied for money under the program had actually received a check. Could the delay have something to do with the fact that ICF International, the company selected by former Louisiana Governor Kathleen Blanco to run the Road House program, just awarded over two million in bonuses to its leadership team? Three years after the storm, Gettridge has rebuilt his home of more than 65 years, but his family's struggles are far from over.
The Old Man and the Storm Photos
Discussion Forum
Discuss Frontline on our TV talk forum!