Fuller House: Season 1
(2016)
You might also like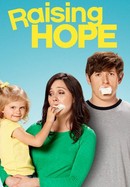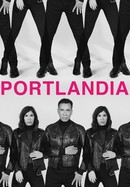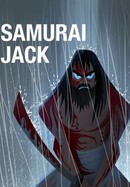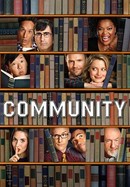 Rate And Review
Fuller House: Season 1 Photos
News & Interviews for Fuller House: Season 1
Audience Reviews for Fuller House: Season 1
Netflix dirty hands had to include a lot of gay, lesbian, wrong sexual behavior and negligent booze scenes to teach the children, it only looks like the 3 males failed as fathers to raise the two older girls, it was the best choice of the Olsen twins to stay away of this horrendous project. DJ dating two guys at the same time playing bachelorette 🤦🏻‍♂️ Stephanie a drunk, irresponsible, loser behavior, gay kissing Kimmy🤦🏻‍♂️ Kimmy kissing Stephanie and be called lesbians in the night club 🤦🏻‍♂️ Steve & Matt gay kiss and competing for a window with 3 children🤦🏻‍♂️ Why Netflix is including a lot of Gay and Pan Sex propaganda in all nostalgic shows, I had to avoid my children watching Riverdale, Stranger things, Enola Holmes, etc., and now Fuller House. I am cancelling Netflix but Disney+ is not any better.

Beware: not at all suitable for kids!

It was a bit raunchy at times, but was thrilled to have the Full House characters back in action.

The house is fuller than it was in Full House. But the laughter is lesser (not to mention its lack of emotions).

I loved watching Full house growing up, so when this came on I binge watched it all the way through and watched it again and again!!

Very poor acting. It feels like everyone is doing a stage show and not a tv show. I used to watch Full House as a kid and used to love the show. To get to see the future of those characters is fun but looks like the producers couldn't help the situation much since they had to stick to the same actors even though they don't know how to act. Even the new kids (except for the character 'Ramona') are "over" acting throughout the show. It gets 1.5 stars because I see genuine effort to make the content but poor acting skills and poor direction gives it all away.

I absolutely LOVE this series and i pray theres more coming i will watch them all. I like full house but love this one more it has the nostalgia as well as a new style of family its the way a lot of people are living and it is exactly the way family should be. I will watch them all i pray there will be many more seasons LOVE IT LOVE IT LOVE IT

I love this show and all it,'s nostalgia. It is so quirky and doesnt take itself seriouslt which is why I love it

Husband and I started this series two weeks ago! We were excited to get home from work, eat dinner and cuddle up to watch it everyday. The only other show that has done this to us was the office. It's a hit in our house and we hope it comes back for season 5 and MORE! Kimmy gibbler is a super star in this series!

I loved Full house, and now I'am in love ?? with fuller house. This brings back so many memories of my own childhood and having my children watch it with me, is absolutely awesome. I'm watching it right now lol. Keep this show on Netflix....