Gilmore Girls: A Year in the Life
(2016)
You might also like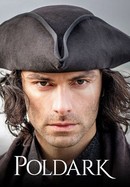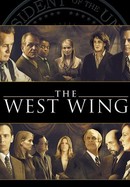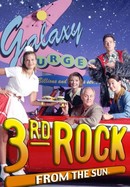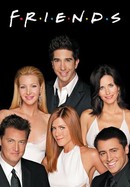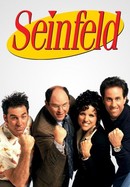 Rate And Review
Gilmore Girls: A Year in the Life Photos
News & Interviews for Gilmore Girls: A Year in the Life
Audience Reviews for Gilmore Girls: A Year in the Life
I'm a huge fan of this show but this miniseries wasn't really necessary. They turned Rory into a complete loser. The ending was a bit meh, wonder if they ever plan to tell us what happens with Rory, her unborn baby, etc.

I'm an absolute Gilmore Girls Stan. Sadly This four episode series absolutely ruined the nice ending we got before. The main and most side characters have been ruined and do not act the way we got to know them all those years. Deceiving expectations isn't a bad thing when executed well, but this isn't the case here. Do not watch, unless you want to end the series on a bad note.

I watched Gilmore Girls consistently for over 8 months since March 2020. I loved the show but having back away from it - I noticed there were a few episodes where I now think the writers made Rory out to be a brat, Lorelai to be a victim and the Emily to be a bully. There were peeks where Emily seem to regret her actions toward Lorelai but she behaved spitefully most of the time. I thought Rory and Lorelai were supposed to be best friends with an unbreakable mother-daughter bond and a deep, wise connection, but they frequently disagreed on major life issues. Lorelai was supposed to be an independent, strong woman, but she often crumpled around her mum and men. Luke was supposed to be Lorelai's White Knight, but he wimped out at the last minute, it just did not mesh with his previous "always there for you" character throughout the show, even when broken up he continued to be there for her. Rory went through her childish, then teenaged teething phases, but she was supposed to turn out fine. She did everything with a "can do" attitude, she got great grades and was a Yale valedictorian! In real life a Yale grad would have a string of jobs to choose from, but not in GG's reel life, nope Rory got turned down for every job before the show ended but she did go off to pursue her career with great fanfare. A Year in the Life really destroyed any chance she had at a good life. She turned out to be a bigger brat and failure for all her successes as a child. She slept around while pursuing dead end jobs and ended up pregnant. And Lorelai had to go on a fake hike to have Luke finally take notice of her need to be married. But the saddest "Gilmore Girl" in this story was the bully - Emily, she turned to servants, she use to despise, for comfort. I got the impression the writers really hated those Gilmore Girls :)

So much time spent on irrelevant characters and montages. Palladino's disdain for millenials made nothing but caricatures rather than characters with depth and story. Lazy writing and incredibly disappointing for fans of the original series.

As a Gilmore Girls fan, I was happy to see Lorelai and Rory on the big screen again...just not in the way they did it. The revival was truly disappointing in more ways than I want to admit. The writing was awful, why did they make Rory a failure in her career and a slut? Sleeping around with strangers and cheating on Logan when she knew perfectly well he was married. Haven't we seen this somewhere before? Yes in the original with Dean and we were under the impression that she had learned her lesson so this makes no sense! Considering Rory's strong work ethic and intelligence it seemed wildly out of character for her to not have a steady job at this stage in her life. Lorelai still has the same flaws from the original series, afraid of commitment, toying around with her partners' emotions. When she was young and raising Rory it was excusable, but now seeing her do the same thing in middle age is just not cute. I would have expected her to be more mature and wiser. And that cringe worthy musical number that felt completely out of place for the show's tone, who's bad idea was that??? I also felt like the camera work and editing felt off from the original, I wasn't getting the small town charm at all. Among other things, this revival did not do right by its beloved characters so it's a miss for me.

It´s absolutely beautiful, nostalgic, well written, amazing photography. It´s a show for the soul.

I waited so long to watch this. It was amazing, however it left me with so many questions. There needs to be a 2 hour made for TV movie to end it properly. Unless by some miracle there is going to a new series focusing on Rori life

VERY disappointing. I was such a Gilmore Girls "groupie" for so many years. Expected more from the Year in the Life series. Just didn't have the pizazz as the original series had.

I only made it through 1.5 of the 4 (2-hour episodes). Horrible writing. Just because your characters talk fast doesn't make the dialogue clever.

There is nothing I hate more than the final line of this series. I am sorry that I watched it. Sticking with season 7's ending and imagining what might have further happened with Rory and Lorelai would have been a lot better. This was really disappointing.