Girlboss: Season 1
(2017)
You might also like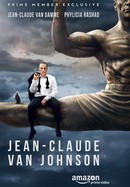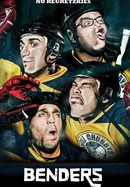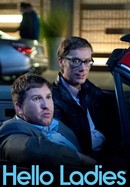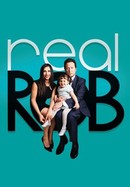 Rate And Review
Girlboss: Season 1 Photos
News & Interviews for Girlboss: Season 1
Audience Reviews for Girlboss: Season 1
This series is just another one of those American formula shows, where the main character behaves like a sociopath most of the time, only slightly crippled by a glimmer of kindness, and because of this professional succes is insured and the whole environment - people and all - only exists in order to serve the main character. Makes you wonder about the narcissistic personalities plaguing the entertainment world. None of gags are subtle or original, and some of it is even flat-out misogynistic. Very disappointing that Charlize Theron puts her name on this.

It was quite funny sometimes but I can't even say I connected to Sophia at all. She had the potential to be a bad girl who learns about life and ends up redeeming herself by not being too selfish a.k.a aggressive all the time. But in the end, she is just only another generic character who curses all the time trying to be funny and hiding all of her insecurities and fear which also never confronts during the series. PS. the cheating boyfriend confronting scene in the last chapter was kinda hitting, a good one, maybe the best 3 minutes of the whole series.

It drifted from its rags to riches($100 million in sales) theme in the beginning, but this is one of the few shows that got much better with age. The last three episodes were outstanding. Co-star Ellie Reed made this series come alive.

Extremely annoying. What is the point of this show?

Really tried hard to like the show. Watched till episode 6, but quit as soon as I started it. Main character is too annoying, it all feels like forced performance. No interesting story line, nothing is special about this show.

i thought it was awesome and im disappointed there is no season 2 :(

I really tried my best to like the series but I just can't. I only get headache and migraine. Just too dragging and the main character is just too irritating.

I get it, critics are paid for reviews so they don't have the luxury of answering the just two most important questions- Is the series entertaining? Does the series make me laugh? They have to dig deeper. And that is why they gave this show a 36. I on the other hand if you just want mindless entertainment to watch on a Friday evening this is your show. Okay, this show isn't mindless but it is funny. Like most shows it gets better after the first couple of episode. It is a rollercoaster of watching a self absorbed 20 something learn that she can say and do whatever she wants but there will be repercussions. I thought the show where she tracked down her estranged mother at Christmas and gets a view of what her future could look like is she doesn't change was done really well. If you are looking for a good amount of laughs to decompress after a long week I think this show works.

A truly awful show with a protagonist with no redeeming qualities.

The premise was initially interesting, but the main character is nails-on-a-chalkboard annoying. She's so whiny and throws tantrums the entire time. Boo.