You might also like
On Becoming a God in Central Florida
My Next Guest Needs No Introduction With David Letterman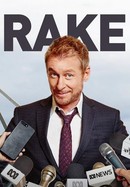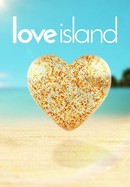 Rate And Review
News & Interviews for Glitch: Season 3
There are no critic reviews yet for Glitch: Season 3. Keep checking Rotten Tomatoes for updates!
Audience Reviews for Glitch: Season 3
The final episode of this series with was the star of the show. Not just because it ended an average season to a previously good story, but it did a good job of tying together the averageness to make it bearable. We still don't know how Elishia McKellar resurrected herself and why her second resurrection didn't work.

Came out with a potential but ended absurd. Nothing but just a rubbish portrayal of the cosmological big rip "caused" by resurrected people. This is just like those human sacrifice rituals before that people do to stop natural disasters to happen. And what's up with all those hanging details? Wasted hours of my life into this.

What started off as a good and promising tv series mutated into some weird zombie-philosophical play on the equilibrium between life and death and it got just awful. All the worse as it had a good and catchy start.

The first two seasons were pretty good. The original enigma and love story keeping it taught and interesting. This one was a mess. Silly panto with scenes that went nowhere, tack-on clichéd ideas and a crazily growing cast of characters. The lack of logic, contradictions and crazy science is the least you'll contend with in this comical attempt at drama.

Really enjoyed seasons 1 and 2 but this felt like a writer's strike situation. They added two characters that didn't propel the story much when there was still more story to be told for the other characters. A few clues or threads went unresolved. Really disappointing since the first two seasons were so good.

Incredibly underwhelming final season. Very little makes sense with a confused mix of pseudoscience and mysticism that hardly work together (these issues had already started in S2), several subplots are opened and never closed, character interactions feel off and unnatural. If I had a time machine I'd tell my past self to stop watching the show after the first season.

As the tv show develops through this terrible 3rd season it loses it´s shine and brings us to a well deserved deception, mixing the old death/reborn cycle as an excuse for one of the worst endings ever. If u would expect to be surprised, that ain´t gonna happen.