Grand Army: Season 1
(2020)
You might also like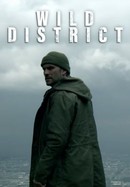 Rate And Review
Grand Army: Season 1 Videos
Grand Army: Season 1 Photos
News & Interviews for Grand Army: Season 1
Audience Reviews for Grand Army: Season 1
It's annoying that Netflix cancels good shows like this one but has no problem to waste money on nonsense like He's All That.

Very disappointing that Netflix doesn't give it a second season.

I liked it a lot but i want a second season too.

One of the most realistic and modern teenage shows around, it's a shame it was cancelled coz we need more

This show is AMAZING!! The directors/producers really hit the mark on this one! You will be so captivated that you will binge the whole series in one sitting and not even realize it! 😂 The actors and writing are so good that it makes you feel so much for the characters. I found myself shouting at the T.V. at the characters you are supposed to hate and crying with the characters you are supposed to love. This show really takes you on a rollercoaster through all the emotions, so be prepared to laugh, cry, get angry, be confused, etc. but it is all SO worth it! PLEASE WATCH IT!!!

I love this show. The cast is awesome and the storylines are so good. All episodes were perfect.

Really a one of it's kind show! Good characters and also pretty memorable, great actings by the young talents, good dialogs which can somewhat I consider realistic. It got it's own messages by delivering these sensitive topics that some teenagers deal with. Eye-opening!

This is a really good show. Like a really good one not a lot of TVs shows talk about blm or rape. And I think it's amazing how they did. they actually show how rape victims are treated when they come out with what happen to them. They show how some rape victims are scared and they didn't say anything about it and they wish they. I loved how they talked about blm and how white people are treated differently than black people or people of color And also it show how Lgbt feel about themself and how confused they are and how they don't know what to do or say I think this show is really important they talk about really big and strong subject and I just think it's amazing. The people who played in this show did such an amazing job. I hope they have a season 2 but for now I'm going to watch season 1 over and over again until they come out with season 2 I think it's a good show But if you read this go watch it what are you waiting for

Interesting characters and an intriguing way to show the maybe actual stories/interests/problems of adolescents growing up in in the west. Award for the the best jazz family in a series!

Grand Army is splendidly acted and a lot braver than most adolescent shows out there. While it tries to shove so much narrative and thematic content into its episodes and absolutely comes off as convoluted, there are moments of brilliance that just rip you into the story.