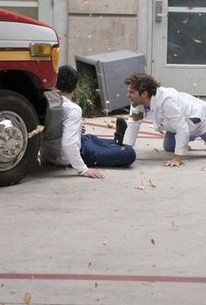 Episode Info
Seattle is hit by a huge wind storm and Grey Sloan becomes inundated with patients. Alex and Jo are stuck at home and decide to make the best of it by having a second honeymoon, while Meredith confronts Richard about getting his life back on track. The winter finale.
Blowin' in the Wind Photos
ATTENTION: SOME OF THE QUOTES BELOW CONTAIN SPOILERS
I was really looking forward to this episode thanks to all the teases about Meredith and DeLuca. ABC really knows how to draw the shippers in!
Some of the best Grey's Anatomy stories happen in elevators, and I don't just mean the romantic ones.