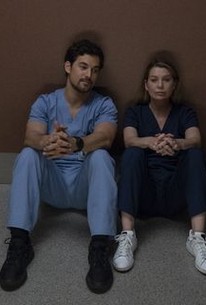 Episode Info
The windstorm continues to blow through Seattle; and after the power goes out at Grey Sloan, the doctors are left scrambling to save their patients' lives, including Meredith who desperately needs to get to Cece for her heart transplant. Meanwhile, Owen, Amelia and Teddy confront their complicated situation.
Shelter from the Storm Photos
ATTENTION: SOME OF THE QUOTES BELOW CONTAIN SPOILERS
Grey's Anatomy 1509 "Shelter from the Storm" picks up right where it left off! The storm is still ripping Seattle apart, there's still ambulance make-out sessions going on, and a bunch of surgeons are still stuck in elevators!
Grey's Anatomy shines in moments like this, especially since it's been on the air for such a long time.