Hap and Leonard: Season 1
(2016)
You might also like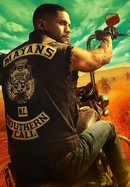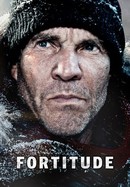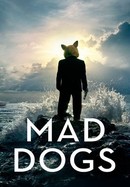 Rate And Review
Hap and Leonard: Season 1 Photos
News & Interviews for Hap and Leonard: Season 1
Audience Reviews for Hap and Leonard: Season 1
How did this AMAZING show slip by me. Top notch acting and writing. The story just sucks you into it's world as the characters show more and more depth. It is not afraid to be raw, and surprisingly good at delivering it. I can't wait to start Season 2.

I am so tired of black people being cast as angry, rude and hypocritical. Williams in this Makes it unwatchable. He freely uses terms such as pekerwood against his white companion. He also demands tolerance as he is gay but then he's totally intolerant and Hateful towards an overweight guy and a guy who chooses to dress up behave like an old hippie. He is a total hypocrite and very irritating. Frankly he is a dkhead. I do not believe all the positive reviews this thing gets.

Just interesting enough to finish watching the series. But only just!

There is nothing like it on TV! Uniquely different and immensely entraining

I cant believe I was unaware of this phenomenal show until it already had three seasons under its belt. I cant even name the best feature of it. I love everything about it. Great writing, great characters, plot twists, character depth, interesting backstories, the 80's texas setting, music, awesome villians, etc etc etc. Love This Show!

one of the best series made, good script, good drama, good comedy, and good mystery. they should do the fourth season

I love the short stories of Hap and Leonard and I believe this lives up to them. A great Netflix show to check out if you have not.

That "Children's Charity Fund" sealed the deal, on this one... Or, the disgusting: S01E02, "The Bottoms". Like, no thank you, one grown man passionately stabbing another with his privates - into their "bottom". It's where we go to toilet. Really, who wants to see that. (I can't think of anyone)

Fun TV Show that I'm not quite sure what the actual plot was. Michael Kenneth Williams is GREAT! MKW and James Purefoy have nice chemistry. Jimmi Simpson is great in the supporting role as the bad guy. It definitely takes some interesting turns through the season. You think it's going in one direction and then quickly changes course to a different angle. Very cool characters!