Where to watch
Subscription
You might also like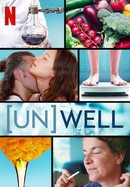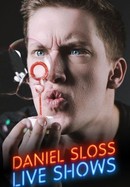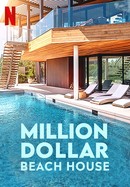 Million Dollar Beach House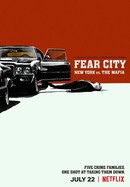 Fear City: New York vs. the Mafia
Rate And Review
Audience Reviews for Haunted: Season 1
The stories simply aren't believable at all. There isn't a shred of documented proof on any of the stories displayed in this series.

Absolutely NO backstory on the "haunting", no "this is what really happened", nothing. Kind of like a Goosebumps but with T&A

Ridiculously bad. So bad it made me laugh

Interesting set design and use of matt props for a genuine creative and realistic vibe. HOWEVER- HOW MANY TIMES CAN YOU RIP OFF THE EXCORCIST with an 'OMG they're floating in mid air scene'? plus the rosary beads scene in evil bitch episode- was that literally meant as a spoof? 😂 That demon cat episode was especially stupid and did the previous renters- alongside every other nightmarish bad renter or previous renters lose their deposit or what? The spooky kids voices in White lady EP belonged in a wall mart Halloween candy holder- man they skimped on audio in this... Here comes the scary sound music- man I'm supposed to be scared now😆... This show had some seriously good story foundations but came in mediocre at best.

An old 'we hate women and love to violently abuse them' exploitation film in modern form. Netflix should be ashamed of itself for funding three season of this violent sexualized trash. It did not make me afraid at all, only angry that producers still think it is okay to make crap like this and a platform like Netflix would still fund it. Oh and 100% not true likely so not only are they mixing sex and gore and violence against women to present it as entertainment, they are lying to their audience as well.

This show would be a lot better if they'd let the people tell their story more and not spend 90% of the time with the dramatization.

es demasaido mala como para que se tome enserio a si misma. historias poco creibles, narradas de forma lenta y muy aburrida.

trash. so unrealistic and no even scary if it was believable

This should really be considered to be a "horror anthology" series, rather than any type of documentary that it tries to present itself as. Although it claims to depict "true" stories, many of the tales seems to be, at the very least, exaggerated. Think of this more like a "Tales from the Crypt" that takes itself REALLY seriously. Viewing the series through this lens its very...meh. It's a decent show to burn some time, and feels like its in the perfect place on streaming services.

So bad!!! Like a collection of B-movie cliches!
See Details