Morgan Whaling Ship; Witch's House; 1909 Jigsaw Puzzle
EPISODE: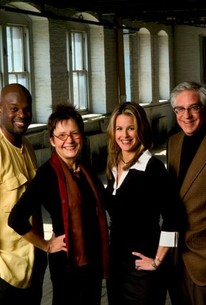 Episode Info
Questions for the detectives: Did a whaling ship now berthed in Mystic, Conn., provide a haven for escaped slaves? Was an old house in Essex County, Mass., once owned by a woman accused of witchcraft? And did women play rough contact sports such as football in the late 19th century? The ship, the Charles W. Morgan, was owned by abolitionists, detectives Tukufu Zuberi and Wes Cowan discover. The house does sit on land once owned by a woman hanged for witchcraft in 1692. But is it that old? As for women and football, it's suggested in an 1894 picture found on an early-20th-century jigsaw puzzle. But, wonders Cowan: "Is it fact or fantasy?"
Discussion Forum
Discuss History Detectives on our TV talk forum!