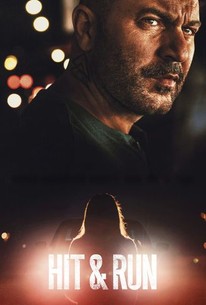 Where to watch
Subscription
Rate And Review
Hit & Run: Season 1 Photos
Audience Reviews for Hit & Run: Season 1
Good suspense, good pace, might have been a more definitive ending and sorry to hear no second season.

This series was well written and nonstop action. I'm so disappointed that Netflix chose not to renew it for a 2nd season. The series ends on a major cliffhanger and it's sad that the fans won't get to see what happens.

Great story but the entire show was shit in such darkness, a directors theme I imagine, that it was nearly impossible to see what was happening.

The main plot & sub plots worked well together and key information was drip fed well too. But, the fact that the protagonist was able to avoid Mossad, CIA & NYPD for so long was unbelievable, as was his total disregard for the lives of those around him. There were also too many engineered twists to complicate the plot, but we're rather weak or unbelievable. And then there was the very poor final episode to bring it all together with a pathetic ending purely designed to get a second series. A very clever storyline but badly executed.

Unexpectedly great! Absolutely a must see.

Pretty tasteless violence The lead character is an arrogant and stupid guy who has a poor basic sensibility and gets everyone dead or in trouble. He takes a small personal betrayal and uses that to fight very powerful entities, which are way beyond his league. The story could have been good, but the lead character is painful to take.

Daniel Fienberg's review in The Hollywood Reporter is spot on. Good beginning which gets more frustrating and repetitious which each episode.

It kept me on my toes. Hate to hear there won't be a 2nd season.

Starts out ok but then plunges into script crazytown. Lots of violence to link the set pieces together, but by episode three the plot makes no sense. Who ARE all these people? How long does this go on?

The question you have in the first episode keeps you puzzled through all the series: why this nice and pretty girl would like a repulsive guy like that? Don't waste you time in trying to find an answer. You won't. Either you won't find a logic explanation for so much narrative mistakes and colossal production mistakes in an otherwise promising spy vs spy story.
See Details