Home for Christmas: Season 1
(2019)
You might also like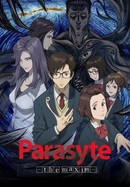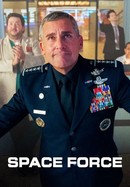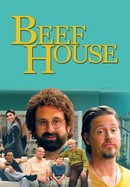 Rate And Review
Home for Christmas: Season 1 Photos
Audience Reviews for Home for Christmas: Season 1
This is Netflix's first Norwegian show and it is so delightful. The acting is superb and the English dubbing is excellent. The voice actors are great. The show is very well written -- all the side characters and the dialog and humor. This show does a great job of evoking warm Christmas feelings -- making it a great holiday show -- but is also a funny and heartwarming romcom. You definitely do not know what's going to happen, it keeps you on your toes. I laughed a lot, I cried a little. I also love the Scandinavian holiday traditions that are in the show that are totally new concepts for me as an American: hiding an almond in Christmas rice pudding, Christmas crafting kits and parties, Santa Lucia, sliding around town on snow carts, and more. Season 2 was just as good.

Very very very entertaining characters. Very very very comfy Christmas-Snowy-Vibes. Very very very recommended to watch. We as a society need to have more acceptance and validation for a proud life as a Single.

Johanna is endearing. Show is warm and realistic. Norway scenery and clothing interesting.

This is such a charming show! It's a silly and fun rom-com in a series format that I highly recommend. I'm from Norway and this show gives me all the Christmas feels and makes me so nostalgic for what it's like to be in a wintry little town during Christmas in Norway. And watching this show in December is a delight!

I don't get the positive reviews. I've (almost) endured through the first episode and it's the worst succession of stereotypes I've had to watch in a long time. No matter where the protagonist goes or whoever she talks to, she is always (like EVERY SINGLE TIME) reminded of not having a boyfriend/ husband. I could list 10 clichés within the first 5 minutes of the show but I spare you the read. I stopped watching during the speeddating scene when "the nerd" tells the protagonist he had never had sex in real life but sex with a dragon the other day.

Enjoyable, feel-good show with a relatable protagonist and overall good cast. A must-watch to get into that authentic Christmas spirit.

Absolutely adorable! The perfect treat for Christmas and refreshingly different.

nice and messy love story..

This is a heartwarming story. This reminds me what is important on Christmas.

Thoroughly enjoyable TV show that just happens to be centered around Christmas. It's very funny, in a low key way. Looking forward to season 2.