Insatiable: Season 2
(2019)
Where to watch
Subscription
You might also like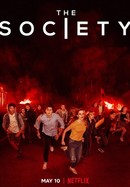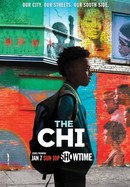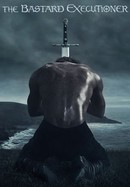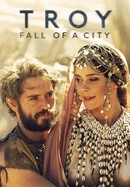 Rate And Review
Insatiable: Season 2 Videos
Insatiable: Season 2 Photos
News & Interviews for Insatiable: Season 2
There are no critic reviews yet for Insatiable: Season 2. Keep checking Rotten Tomatoes for updates!
Audience Reviews for Insatiable: Season 2
Season 2 was a little weaker than the first, but still extremely enjoyable and hilarious!! Much above the average compared to other comedic series, really outstanding feom netflix

Hilarious show. Look at the audience ratings not the critics. Sad there won't be a season 3. Shows like Big Bang Theory, Will and Grace would not make it these days because everyone is so dang offended by literally everything. Sucks because it's been the demise of many good shows. But this culture of being perpetually offended will pass. These things always do.

Seasons 1-2: A bit over-the-top and a bit much on the (dark) comedic side. I'm not quite sure why I watched it all the way through the 2 seasons.

Love it, fun ride, weird but fun! Great cast, still hoping for a season 3!

I really liked the series, and I think there should be another third season to close with a flourish.

is a very strange serie but is so addictive

Horrible ending for no reason. Can't believe I finished the whole series. Terrible.

Only people with no humour will dislike Insatiable. Netflix gives Sabrina 4 seasons but Insatiable can't get another one. What a shame.

It reverts most of what the characters had previously achieved -if the ending of season 1 hadn't already- and some of the story elements feel repetitive. Emotional states are rushed through like it's a slot machine, and the outlandish moments make it hard to care or root for anyone. This shouldn't matter in a comedy, but Insatiable also tries to take itself extremely seriously at times. It argues how mixed race people can feel excluded by everyone, but at the same time introduces a "villain" who's main goal is getting sandwiched by two middle-aged men. Good writing. The series is still a mess and littered with internet leftist remarks, seemingly moreso than in the last season. Insatiable isn't the right platform for this.. But even so, the last episode peaked my interest and depending on how they do season 3, this strange series could be fully redeemed and turned into something with more consistency. I wasn't planning on returning for another season, but I'm curious to see what the main character's journey is going to be from now on. Forget the self-loathing, the accompanied eating, the hasty romances, and get rid of all the other crazy wacko characters; we only need the girl and her newfound madness.

"Insatiable" is one of those shows I became intrigued by simply because of how much backlash it faced. I remember despite its ridiculous nature, I actually thought the first season was entertaining. It's hard to call a show like this good, but it is one of those shows that can be so bad it's good. While the first season was sometimes fun and had some enjoyable dark humor, the show definitely dropped significantly in quality in the second, and as a result, reached its inevitable cancellation. This certainly is not a show I'd recommend for anyone to watch right away, as there are so many better shows on Netflix alone, but considering how widely hated it is, I think it is better than its given credit for.
See Details