Jane The Virgin
(2017 - 2018)
Where to watch
Buy
Subscription
Buy
Buy
You might also like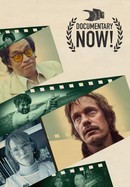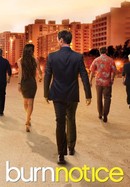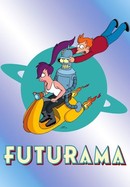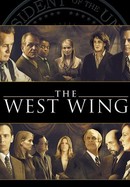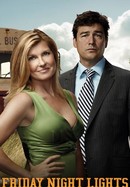 Rate And Review
Jane The Virgin: Season 4 Videos
Jane The Virgin: Season 4 Photos
News & Interviews for Jane The Virgin
Audience Reviews for Jane The Virgin: Season 4
Watch this understanding that it is a "Telenovela"! I LOVED the show in the first 4 seasons, However season 5 is WAY TOO WOKE :( Too political. If I want politics I'll watch CNN. Jane is a complete control freak, know it all. I loved Michael (my favorite in the show) I love Rogelio!!! I feel like Rogelio is the CO STAR! The twists and turns are great, but Jane and her wishy washy fickle love life is ridicules. BUT, IT IS a Telenovela after all.

It really is what it seeks to parody.

It is so well put together I love it so much. But having finished it I'm mad as to be expected. How dare they! ARGHHHH I should have known with that lead up!! Arghhhhh!!!! Haven't cared for the lesbian thing, but I guess I've become desensitized to it? Which isn't good... Alba should spank Mateo, don't agree but I can respect that parental choice, while not caring for the negative way it portrays it in the show.

(NOT ONLY A REVIEW FOR SEASON 4) A few short months ago, I decided to watch the pilot of Jane The Virgin -- not knowing that it would soon become my favorite show on the CW. It's packed with thrilling and riveting drama, emotional and heartwarming family moments, wonderful performances, and a fabulous, diverse group of characters that all contribute to the show's unique plot. Jane The Virgin has never been afraid to address controversial topics, including politics and illegal immigration, which is something that I've always enjoyed. There have been a few seasons that have been weaker than others, such as when season 3's crime storyline started to become a little cliche or when season 2's ending was not as happy as it could have been, but it's always bounced back in one way or another. Gina Rodriguez's performance as Jane is powerful and charming, as is Justin Baldoni's performance as Rafael. The fourth season explored an edgy new territory that tackles some of the world's most relevant issues with power and witty writing and a few interesting, shocking twists. Overall; Jane The Virgin is a hilarious and sometimes heartbreaking telenovela with thrilling plot lines and great characters that always leaves me either laughing, crying, or cheering. - 100%

THIS IS MY FAVORITE SEASONS SO FAR!! Loving the relationship between Petra and Jane Ramos, and Jane has grown so much

Good plot and characters. I became addicted after the second episode.

Here's the thing, this show was good for the first 10 episodes. Then, the next 10 basically repeat the first ten. This whole show is Jane choosing between Rafeal and MIcheal. JUST PICK ONE!!!

LOVE LOVE LOVE this show!

love this show ! deserves more score than given by audience

Easily the worst season of the show. It feels as though the show creators fear cancellation and are trying to force relationships and storylines that don't work. It's a shame because the first season was so groundbreaking. But it has just never reached level again. And by the looks of it, won't.
See Details