Marvel's Jessica Jones: Season 1
(2015)
You might also like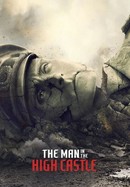 The Man in the High Castle
Rate And Review
Marvel's Jessica Jones: Season 1 Photos
News & Interviews for Marvel's Jessica Jones: Season 1
Audience Reviews for Marvel's Jessica Jones: Season 1
Marvel's Jessica Jones is a real thriller. The whole serie I had great excitement and Krysten Ritter is a real mood now and then in this season. The dialogue is great, it is a really thrilling story and that makes an awesome first season.

Marvel superheroes for people who don't really care about Marvel superheroes. Jessica Jones takes what is honestly just a poignant story about trauma and abuse, turning it into a deeper introspection through the excellent use of the genre's precepts.

(all seasons) "Jessica Jones" is superhero fare with its own personality. The cast is very good, with a perfect choice for the titular character in Krysten Ritter and a host of strong performances all around including a delicious David Tennant. All of the main characters carry their own weight, therefore one is interested in all of their separate arcs. Furthermore, the show strikes as particularly socially aware but in an organic, subtle manner. And of course the action and suspense keep you glued throughout.

i really, really enjoyed Jessica Jones more than i thought i would. Even though its mavel, its also still netflix, but its awesome. I love all the actors in this show and it has a vibe that fits perfectly with Jones. The storyline is amazing and there is a lot of tension.

Amazing season to this great show. Killgrave as the villain was the best thing about it. He is funny and made the show more entertaining.

Supreme 🌌 Jessica Jones is damn amazing! She does everything on her own, this inspiries me a lot.

Amazing season of the series, incredibly well written characters, Jessica Jones was sweeping and Killgrave as the villain was just perfect and is one of the most terrifying and one of the best villains in Marvel. The story is very well written, the only downside is the sexting of Jessica in the first few episodes but I am able to forgive such a well written villain, Killgrave was amazing

Nice good Story. Good Antagonist. And "likeble" Hero.

This is the worst marvel show ever made the characters are boring the story just drags on at a snail's pace and the few fight scenes are generic and boring and the villan is a joke his weakness is covering your ears so you can't hear him why would you make a show about such a minor character when there are so many better choices.