Last Week Tonight With John Oliver: Season 4
(2017)
Where to watch
Buy from $1.99
You might also like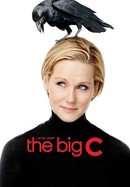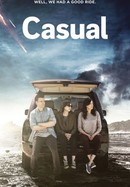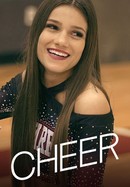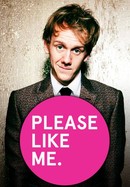 Rate And Review
Last Week Tonight With John Oliver: Season 4 Photos
News & Interviews for Last Week Tonight With John Oliver: Season 4
Audience Reviews for Last Week Tonight With John Oliver: Season 4
A very Good Political Satire

Regardless of your opinion on President Trump, two words that John Oliver will never come to terms with, it has created for a very entertaining and educational of Last Week Tonight.

Every week John Oliver details the main events of the week, makes a few jokes about them (often at politicians' expense) and then unveils a piece of damning investigative journalism so important and thorough you wonder why some more mainstream news show didn't do it. The revelations often leave you appalled at what is going on, and wonder why nothing is being done about it. Not only do Oliver and his team expose the injustices and scams of society, they often do something about it, creating characters or organisations to mock the villains. Now, if you're thinking, well Jon Stewart did this first, on The Daily Show - not really. Yes, John Oliver was a contributor to The Daily Show and, to an extent, honed his craft there, but this is far better than The Daily Show in terms of investigative journalism. In fact, calling The Daily Show investigative journalism does journalism a disservice. Stewart's idea of journalism was to take a story, generally involving a right wing organisation or person, and mock it/them, sometimes using disinformation or misinformation, in what was really a a very primitive, uninformed editorial. If somebody pointed out the inaccuracy of his editorial, his defence was always "Hey, we're a comedy show, what do you expect!?". Fine, but then don't behave like you're an authority on the matter... Don't get me wrong - I enjoyed The Daily Show immensely..for its comedy. Stewart should avoid trying to pretend he is an authoritative political pundit. This is why I preferred The Colbert Report - Colbert never took himself seriously. On the other hand, John Oliver is setting out to objectively, thoroughly and accurately expose evils in society. No half- measures, no playing to the gallery, no lazy journalism, no relying on political stereotypes. Most importantly - no safety net. No fallback of "it's just comedy" as that would totally devalue his show and any future articles. Well, that was until late-Season 3. The lure of easy, cheap Trump jokes could not be resisted and unfortunately that's all the show now seems to consist of. I'm no fan of Donald Trump, and the man and his antics beg to be parodied, but Oliver's obsession with him and his one-dimensional, cheap-laugh ridiculing of him got very tedious very quickly. It all just smacks of lazy writing and lack of originality. Gone are the fresh perspectives and thorough research, replaced by predictable jokes. After, at one stage, being a massive fan of the show, I gave up after two episodes of Season 4.