You might also like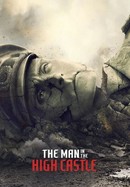 The Man in the High Castle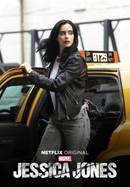 Rate And Review
News & Interviews for Legion: Season 2
Audience Reviews for Legion: Season 2
Very disjointed, although some might see the fantasy wandering as adding interest. However this becomes uninteresting and painfully repetitive as the season progresses. I've reached episode 6 and it tells me it's going back to the start ...... what do you think? Is this a new form of torture? Help - someone decided to make a second season - they didn't decide from the 90% rating on Rotten Tomatoes- BIG mistake.👎

Between basket head and his band of auto tuned mustache boob men, and the never ending dance off to a completely soulless and unimaginative song, I don't know if this second season is for me.

Almost gave up on S2 early on, but turned out to surpass S1. Excellent villains.

Great performances all around, for the best marvel TV series ever made.

Incredible season, gets a little slow in the middle but recovers in time for an awesome finale.

The second instalment of Legion had me worried for a while. The absurdism and pace went up and down a lot. Still good but a clear step down from the first season.

almost perfect, it drags in some parts, but the reward, a sunrise like you have never seen. unreal

The season was clearly not as strong as the first. S1 took every bold second to advance the strange plot, but S2 definitely took its time. S1 had 8 episodes while S2 has 11, which I thought meant a longer story, but actually meant more room for "filler", though technically it wasn't. I liked Hawley's idea of experimenting with the genre, but it seemed more fitting as an epilogue or maybe end-credits scenes or just a short YouTube series. Still, LEGION is one of the best shows out there, and I love every minute of its weirdness and beautiful, perfect visuals.

Keeps on the amazing craziness and creativity!