Where to watch
Subscription
You might also like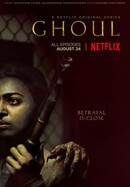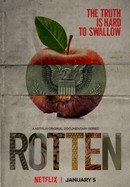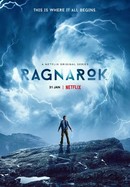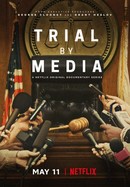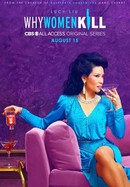 Rate And Review
Audience Reviews for Leila: Season 1
This could be very easily written by these people because this is what exactly they do with Hindus. See Kashmir files and anyone can know it's just the opposite! All over the world- Lebonan, Syria... this is what these cult followers have done!!

Horribly written hate speech masquerading as a show. It's a thoroughly long drawn hate letter written to an entire civilization throughout mis-appropriating vedic terms like Aryavart. Besides the obvious problems I have with the theme, I'd say the direction is also quite shoddy and unoriginal with such long drawn scenes and absolutely no grip on. The writing is shoddy and characters aren't tightly written at all. Performances of Huma Qureshi and others was the saving grace. They did a pretty convincing job.

A stark comparison to the socio political dystopia affecting real India. This is one of the best and most meaningful series I have seen on netflix from India. Lack of season 2 shows how netflix maybe kowtowing to the very forces portrayed in this series.

It was such a great first season. I was into this storyline and even more so with the actors. I watched the entire season all in 1 day, it turned into a binge, I had to see what would happen next. sure hope there's another season!

Lol. A cheap copy of The Handmaid's Tale. Seems like someone living in west watched that show, scrolled a bit through some india related rascist crap peddled in media and vomitted this nonsense. If it is meant to be a propaganda against Hindus or something, it fails at that too, due to sheer boredom it induces. No wonder there was no second season despite there being seeds of it at the end of the last episode.

Very bad series like a bullshit just ban this series and case on director. Mindfuck

Doesnt even begin the right way and doesnt even end. Its better to stay away from this depressed stupidity. Dont follow sham positive reviews with big words such as dystopian tv series set in future, Complete Hoax.

Brilliant, Thank you Netflix for making this show.

Leila is an Indian dystopian drama series, while I have read and seen a lot of dystopian them work, this is the first I have seen it being used in India. The futuristic world seems to be suffering from an environmental disaster with lack of clean water being the main problem. India also seems to be ruled by a totalitarianism government with a heavy hand on religion and segregation of the society. The series got good cast and performances with Huma Qureshi being really good in the lead. It does suffer from having one Point of view all the screen time has Quershi in it and there is a feel for need of other POVs. The series run time is 300 minutes divided into 6 episodes, but with what is shown it could have all been done in half the time. A lot of screen time is wasted on creating an atmospheric feel; Also, with little or no dialogues it does seem to have a pacing problem. While I did enjoy the series, the season ended in a cliff hanger with nothing but just a picture of the society being established till now.