London Spy: Season 1
(2015)
You might also like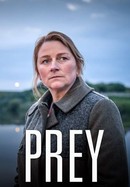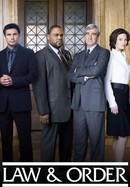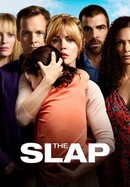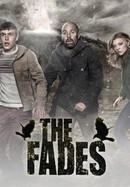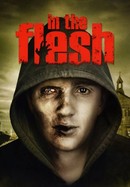 Rate And Review
London Spy: Season 1 Photos
News & Interviews for London Spy: Season 1
Audience Reviews for London Spy: Season 1
If you are expecting a James Bond or John Wick type of show you will be disappointed. This is more of a slow burn with lots of twists and turns. The characters are complex and it will be hard to decide what you think of them until later in the series when you learn more and see them in different situations. Wishaw, Holcroft, and Broadbent all do an excellent job of portraying the nuances of their characters. If I had any complaint it would be about the lose ends and the characters that appear but you don't quite know what they added. Perhaps more episodes could have resolved that since this series only had 5 episodes.

As a drama about espionage, or the lives of the ones involved in it - this is a shallow, unrealistic and often ridiculous (max 5/10) piece of comic-strip/drama. As a drama about people and relationships - this could be an interesting, deep, touching, beautifully told and acted (9/10) drama; but only if it would give up the poor aforementioned "spy" theme and choose another, more realistic and relevant subject matter in order to inject suspense into the plot, and drama into the lives of its characters - as many European crime dramas do so well.

Really poor series. I did not mind the gay relationship, it was well portrayed. The series had a slow start and did pick up in the middle BUT the last episode was very poorly done. Skip this and find something better to watch.

Alternately slow and frustrating, the pop up characters, the gruesome cause of death and the waste of a valuable resource says a lot about the length storytellers will go to in order to prolong an unsatisfying story. So many wasted, quality characters. At least the story was tied up in the last episode into a nice little bundle to stave off too many questions.

Great spy series set in the world of London perverts. Grotesque and stylish.

A beautifully-done story of espionage, filled with excruciating longing and sorrow. Complicated, but not pretentious. The characters being gay is not central to the story, but the series mirrors the taboos of sex in society.

1st Episode was so incredibly booring. Then it got slowly better but not worth watching

A bit what The OA did with science fiction (give it an "artistic" patina that bordered on independent film and contemporary dance), LONDON SPY does with the spy thriller. Yes, there is a mystery, that once it is fully posed you can't wait to find out what the hell is going on. But it takes its time, it builds slowly, patiently, it puts you completely in the protagonist's shoes so that you feel his anguish and you really worry about whether you're crazy, I mean, excuse me, if he's crazy, or what's happening to both of you (him and you) is real. Beautifully crafted.

Brilliantly written, shot and acted by all hands. Wishaw is headed for greatness as an actor.

It was great...slow, but necessary in order to develop the storyline. There were some over the top scenes, especially, at the end...but great acting and intriguing topic matter.