Love Life: Season 1
(2020)
Where to watch
Buy
Buy
Subscription
Buy
You might also like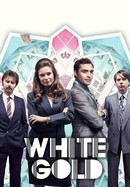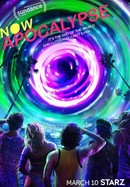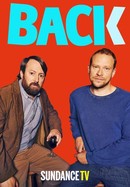 Rate And Review
Love Life: Season 1 Videos
Love Life: Season 1 Photos
News & Interviews for Love Life: Season 1
Audience Reviews for Love Life: Season 1
Only 65%? I don't get it. It was brilliant. Super well made.

The this show is very human. It doesn't force a pretty picture on relationships and dating in the modern age. The lead is different in ever relationship she's in, good or bad. Worth a watch for sure, just don't expect a traditional fairytale story arc.

I don't understand how a "flagship" show from HBO with a A-List star can have such comically bad writing. The first episode of this season was interesting, but beyond that it's a trainwreck. The characters are not remotely believable, their personalities/decisions completely reverse with zero build-up (think Game of Thrones Season 8), and the dialogue is laughable. Which is unfortunate, because the concept is interesting, it's shot well, Anna Kendrick does her innocent giggly thing, and the soundtrack fits. But it feels like it's written by a 12-year old who has never actually lived in NYC or ever dated anyone.

Has its own humor, I like it.

Not bad, quite entertaining.

Kinda funny, when you look at score details. Top critics only rate it a 55, not fresh. I'm going to check out season 2, I imagine I will like it less, we'll see. Predictable, annoying in its worldview, Kendrick makes it watchable. Why does it have to rely on stereotypes ? I imagine the new season will amplify the worst aspects.

Loved this concept, I binged watched in 2 days. Anna Kendrick made the character of Darby feel real and relatable. Great supporting cast as well, especially Zoe Chao taking us through Sara's spiraling life.

I will watch almost anything with Anna Kendrick in it, but this was an abomination. It's just one bad scene after another as she tries to carry a bad cast and worse writing. It's also telling that one of the critics who liked the show said it was a pretty enjoyable 8 episodes when it's a 10 episode season.

it was great seeing Anna Kendrick shine in this role. I thought the show handled the various storylines very well.

So great! So relatable and well written! Don't understand the critics reviews!
See Details