Mad Dogs: Season 1
(2016)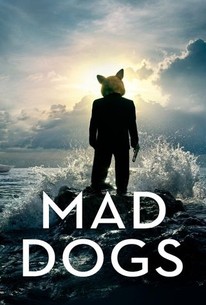 You might also like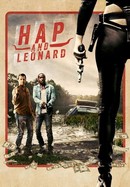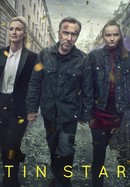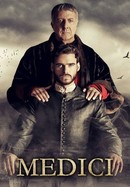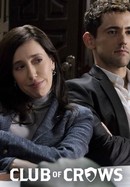 Rate And Review
Mad Dogs: Season 1 Photos
News & Interviews for Mad Dogs: Season 1
Audience Reviews for Mad Dogs: Season 1
What a fantastic series shame I cant get it to watch again .

This was a really thoughtful and engagingly done show. It gets mired in too much chatting with the main four sometimes, but the twists and turns and humanity and humility of it all make it stand out in a landscape of a lot of stilted garbage you see on streaming services. It's a damn shame it didn't get renewed, but this is a 10 part series I dare you not to binge in a day or two.

I was hoping that each character would get killed off to end this stupidity.

Engaging drama comedy with a lot of action as well as unexpected plot twists. We binged it in 2 days. Wish there had been more seasons!

The most underrated show thus far. It's got everything you want in a show with plenty of humor at the right moments to keep you on your toes. It isn't some predictable show like you think it would be, people unexpectedly die and the story takes some unexpected turns. But that's what makes it so astounding. It's like narcos and breaking bad had a baby.

Best show i have ever seen!! Suspenseful funny crime drama. So good, you will not be disappointed!

This was fun... a weird cross between The Hangover and a British farce. It slightly loses it's way on the closing episodes but we still enjoyed it.

Mad Dogs was given a single season before Amazon decided to not renew. While I did like the show, it is probably for the best. A pretty dark comedy that is following 4 forty-somethings who go down to Belize for a reunion that evolves into a nightmare of lies, deception, and murder. Based on a British show of the same name. Overall the people were pretty good in it, Billy Zane (of a dozen movies including The Phantom) and Michael Imperioli (of Sopranos) were the ones I specifically recognized and were my favorite characters in the show.  It was an entertaining show, each of the ten episodes they would make the absolute worst choice, people would die, strange people would wander into the show (one example, a little person dressed in a cat mask). Unlike a lot of other shows like this, it didn't let itself get too dark either. The biggest problem was ten episodes was too long for the situation. The original British show (which I hear one of the other actors in this Mad Dogs played the Billy Zane part in the original) was four episodes the first season (and two additional seasons for a total of 10). Meaning this season was two and a half times longer then the British first season and had too much filler. Pros: Funny and surprising regularly with decent acting. Cons: The material isn't enough for ten episodes, they should have cut it down a bit. Maybe I will try the British version now.

The synopsis above must have been written by a young and inexperienced viewer. The "exciting twists" are often completely implausible, whereas the mid-life crisis observations give the characters some depth and makes viewers more tolerant of the aforementioned implausible twists.

An underrated series that manages to mix together some action, comedy, suspense, drama and thrills along the way. It's not your typical '4 American Tourists get Lost While Abroad'. Go ahead and give it a go if you're into the slightly darker side of TV.