You might also like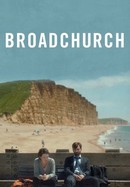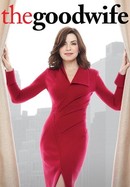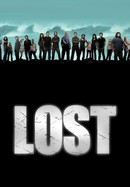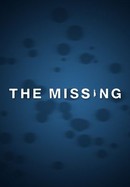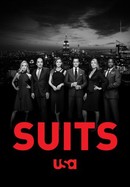 Rate And Review
Audience Reviews for Mad Men: Season 5
7.0/10 — "Pretty Good/Engaging" -(Seen in MAY '21)

RATING: A+ Creator: Matthew Weiner Mad Men continues too be utterly brilliant. In this Season we learn more about the relationships, struggles and personal lives of all the individual characters. The Ensemble is fantastic as always and Jessica Paré is a welcome addition to the cast. The writing is just out of this world, it really is just fantastic. The Production Values are great. And this Season gets really emotional sometimes. But all in all it is still really bingeworthy.

Puntaje Original: 8.0 Escencial, imperdible, no hay razón para dejar de ver una de las series más icónicas de los EE.UU.

After watching five seasons of "Mad Men", it has finally clicked why this show has been such a unique experience for me. My past favorite TV shows (LOST, X-Files, Smallville, 24) pretty much all focused on over-arching plots from episode to episode. "Mad Men" uses a similar strategy...but with characters instead of plot points, By this season, the show has developed such a stable of incredible characters that you can't help but what to see what will happen to them all. By this point in the show, there are just so many juicy stories going on that it truly takes an entire season to get them all enough screen time! For example: -The "business stuff" with Don Draper (Jon Hamm) and his work partners like Peggy (Elisabeth Moss), Pete (Vincent Kartheiser), Harry (Rich Sommer), Ken (Aaron Staten), Roger (John Slattery), Bert (Robert Morse), and Lane (Jared Harris). -Joan Harris (Christina Hendricks) and husband Greg (Sam Page) try to get things straightened out. -Personal players in Don's life such as new wife Megan (Jessica Pare), old wife Betty (January Jones), and daughter Sally (Kiernan Shipka). -Even some new blood in the character of Michael Ginsberg (Ben Feldmen) is introduced, while Paul Kinsey (Micheal Gladis) re-surfaces for a brief period. There are no set plot arcs to this show, but rather it just shows the lives of all those characters and how they interact with each other and the world. Show creator Matthew Weiner has such a deft touch at making them all interesting that by now the "formula" (if one can use such a simple term like that to describe something so complex) is set: In just a 13 episode season, focusing on the characters described above alone is plenty of material! After a noticeable drop in standards during the second season and the beginning of the third, this show has been hitting on all cylinders since that point. Nothing to dissuade loyal viewers in this season.

Everything's just well-put in this astonishing episode.

Sigue estando impecablemente escrita, genial y brillante. Ahora Don vive su segundo matrimonio, con Megan (Jessica Paré), su esposa y antigua secretaria, sobresaliendo como creativa en la agencia, la cual parece estar a punto de desmoronarse. Hay dos pérdidas en el equipo (una de ellas brutalmente dramática), que ponen en cuestión la integridad moral y ética de los colegas de Don. Roger (John Slattery) sigue siendo de mis favoritos, con su humor irónico y sardónico.

Mad men is back with 13 brilliant episodes. Spoiler alert Megan and Don's relationship is beautiful. Megan 's birthday gift to Don was right at the core of this show: Beautiful, exotic, seductive. She has changed Don . Don is different , he is in really in love . He is faithful. Though the last scene of season leaves us with an open interpretation scene. last scene was brilliant. I was shouting no and watching in horror (I really like the thing Megan and Don have). Don waited for 2 , 3 seconds and as he was about to answer , credits rolled in. This season gave us lot of shocking moments. Lane pryce's suicide and the failed suicide attempt gave me chills. Peggy finally left SCDP. But I guess she will be around. It had a good story arc for Betty, she is getting fat, She is not happy . She envies Don's life and tries to poison it a little. She has been on this road after the divorce. She immediately decided to change house after she found about Sally's friendship with ,,,. But i think it was in her for a long time ago, In season 2 she set u her married friend with some guy from horse riding. I admit I dont like her, well who would ? She is not clear in her head about what she wants. She acts like a little kid who wants to spoil other's game even when she doesnt want to play. Roger is divorced again . Now he is more reckless but he is motivated to do some work for the company. Peter is pushing for more part in the company. I think he is the one who really cares for the company. Don seems a little off his motivation, seems content with his married life. In season 3 , we saw birth of the company. It was exhilarating to see "4 guys shot their legs off" . In season 4 , we saw the honeymoon period of Don's entrepreneural adventure , then that period was over and ship was sinking . Season 5 , SCDP is staying afloat but not moving forward.

The context of this stylish drama continues to be a genius piece of art as more surprises gradually unfold.

Every episode is great and I cannot say that about any other show I have followed. The best television show I have seen. The writing is top notch with an understated feel and well thought out characters. A treasure.

The writers of this show continue to improve on the craft of keeping their characters' personalities engaging and still involving. Many plot elements are installed to surprise, maybe even unnerve the viewer into wondering how exactly the stories and the development of not only the characters themselves, but the always-changing political and social environment around them will excite and entertain.