Marvel's Agent Carter: Season 2
(2016)
You might also like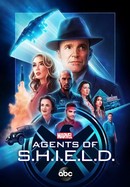 Marvel's Agents of S.H.I.E.L.D.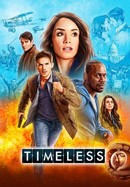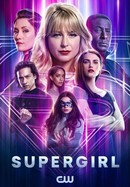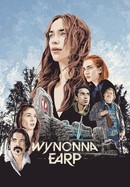 Rate And Review
Marvel's Agent Carter: Season 2 Photos
News & Interviews for Marvel's Agent Carter: Season 2
Audience Reviews for Marvel's Agent Carter: Season 2
Complete Series: Well done for a Marvel project before Disney's Marvel Studios. I enjoyed it.

This season is good and better than the first season. Agent carter and the other characters deal now with new problems that gives us an interesting story and more things happening.

El principal problema con la segunda temporada de Agent Carter es que se ve muy minimizada ante la primera parte. No sintiendo esa frescura que caracterizaba a los personajes. En esta segunda temporada los personajes se sienten aparte de mas "cómodos en su mundo" también se sienten en algunas partes más exagerados, al también incluir personajes nuevos que en su mayoría no son recordables, a pesar de que muchos de ellos se vuelven protagonistas. Otra cosa que no me gustó es que en muchas partes de la historia se siente muy similar a la primera parte. haciendo los mismos conflictos internos y externos en la historia. Lo que me gustó de esta temporada es que a pesar de todo lo que no me gustó tienen muy buenos episodios, que se sienten igual de originales como los de la Primera parte. Para mi esta es una serie muy disfrutable a pesar de lo antes mencionado.

It follows the same way that Captain America: The First Avenger, the envelopment of the characters is the best of this Tv Show. Without any doubt, Hayley Atwell and James D'Arcy are ones of the best characters in the MCU. It's a shame that they cancelled the season 3.

After watching the first season I was kind of surprised this show only has two seasons. But I can certainly see why this didn't get a third season after watching this. This was so bad while the first season was really good and entertaining. The plot doesn't make most of the time any logical sense and it just happens. I have been noticing multiple stupid plot holes in this season. I don't remember catching a lot of those while watching the first season. Maybe the plot was just so much better or maybe it happened because I wasn't enjoying this season at all and were annoyed most of the time. Either way the main thing this season focuses on is zero-matter is a very stupid concept. It behaves every time differently and doesn't have any logic in how it works. So it doesn't feel believable and is just an annoyance. It's just random not consistent and works on every "host" differently so it can do what the plot needs it to do. Personally, I would have leaven completely out that the zero-matter can interact with humans in a way it does on the show. Like giving those paranormal powers, voices in the head and turning a person into a ghost. It's like some fucking magic. I don't understand this creative choice. Also, that love triangle was unnecessary, embarrassing and stupid.

Still very good. I get the feeling that it was let down a bit by having to cram things into the final episode as it was not getting renewed. Could definitely use another season to answer some more questions.

Love another Marvel heroes and Jarvis!

a great carry on from the previous season. there are some pretty good cliff-hangers but unfortunately this doesn't feel like an end to the show with there being a massive cliff-hanger at the end,

Just like Season 1, felt like something is lacking but still pretty good.