Marvel's Runaways: Season 3
(2019)
You might also like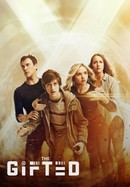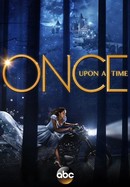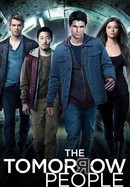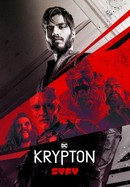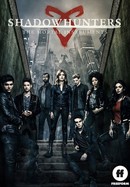 Rate And Review
Marvel's Runaways: Season 3 Videos
Marvel's Runaways: Season 3 Photos
News & Interviews for Marvel's Runaways: Season 3
Audience Reviews for Marvel's Runaways: Season 3
The fan rating on this seasons is not representative of how good it was. This season the show really let loose and went in weird directions that were more fun (even if it kinda broke it's own lore at times). Knowing it was to be the last season, things do get a little rushed as one plot line must be wrapped up, while the second must be run through. It is a major shame that Disney acquiring all the rights meant this show had to come to an end, but I would say of most season finales, this one is done very well.

The third season of Runaways ends the show on a high note with great performances, stunning special effects, decent action, compelling writing and even being quite funny, coupled with one plot-relevant bonus adventure for Cloak & Dagger despite ending plot points from the previous season rather unceremoniously (I'm sure there aren't any real-life reasons as to why *glares at Disney+*) to make way for the MCU's introduction to Morgan le Fay, having a final episode that's not bad but is certainly...unexpected, to say the least and having a last-second sequel hook concerning Alex, who hasn't had the best time this season, which is unlikely to be resolved anytime soon. Farewell, Runaways, maybe Doctor Strange 2 will find a way to have you make a mid-credits cameo or something, Kevin Feige has said "never say never" so all of these shows are canon as far as I'm concerned, even the legitimately bad one. And if that doesn't work, you could always make a series of comics set within the MCU continuity for updates on their status, I don't know, I don't work for Marvel.

They try to mix 2 different seasons in 1.

Brilliant season like before

Why didn't I (and more people) find this show in time to give it the ratings it needed (and deserved) to stay on air??? So good! Cast, acting, writing, sets, all fantastic. Only thing I thought was corny but not enough to ruin it was Morgan La Feys wardrobe, it was halloween store costume bad, yikes boobs and leg cutouts + cape, just why? Wish this show would be picked up by Disney+ for more seasons!

I enjoyed the comic and the show!

Puede que de todas las series del UCM, Runaways sea la más olvidable, ya que cuenta con temas irrelevantes, actuaciones con altibajos y capítulos innecesariamente largos, sin embargo cuenta con momentos de carisma y acción que funcionan, los capítulos en los que aparecen los personajes de "Cloak y Dagger" y el capítulo final son sin duda los mejores.

Season 3 abruptly ends the story arc going since the beginning and then crams 3 seasons worth of stories into the remaining 6 episodes. Although it does come to a satisfying ending, everything feels extremely rushed. It looks like they saw the writing on the wall and knew there wouldn't be a 4th season.