Marvel's Agents of S.H.I.E.L.D.: Season 3
(2015 - 2016)
Where to watch
Buy
Buy
Subscription
Buy
You might also like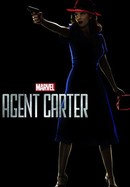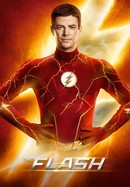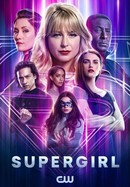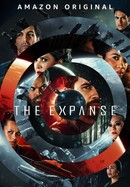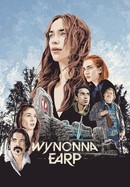 Rate And Review
Marvel's Agents of S.H.I.E.L.D.: Season 3 Photos
News & Interviews for Marvel's Agents of S.H.I.E.L.D.: Season 3
Audience Reviews for Marvel's Agents of S.H.I.E.L.D.: Season 3
SPOILER ALERT: Going to use up words so you have to read the whole comment to get to the spoiler. After Season 1 this was my next favorite season. Hive was a cool villain, and I was glad they finally got Ward.

Probably one of the best seasons for this show. The characters continue to be well written and the story is exciting and entertaining.

It's really good. Good, threatning villain and solid character moments. At this point, Fitz is by far my favorite character.

By far, the worst season, I don't find the story to be particularly entertaining or interesting.

Fun goofy emotional show with more hugs than at airport arrivals. Which is charming.

I have never seen someone develop a character in just two seasons the way chloe bennet did, that is TALENT

Another fantastic season. This is probably the scariest and highest tension season this show has had so far. Its probably because they introduced the new villain who is an inhuman who kills any humans who fight against him, and kills them in a terrifying way. Definitely one of the best seasons of the show and the most terrified one.

This season was everything. Just the whole Inhuman arch and the Ward Coulson one was amazing. Melinda May I love you

even for network TV the plotlines are laughable. the arc with Ward is the most ridiculous in television history

This season is an absolute blast. From removing some of my least favourite characters (Hunter, Bobbi, Lincoln) in a meaningful way, to having an ultrapowerful enemy, these 22 episodes are great. While there are some episodes that seem kind of lacking (Watchdogs, Bouncing Back, Inside Man) despite sometimes introducing concepts that are very important. Ward is finally removed from the series, after a run full of character shifts, while making you, in a way, mourn for this character. Fitzsimmons fans may hate "4722 Hours", but will be rewarded in "The Team." Hive acts as a great enemy, and even moreso does a swayed Daisy. The finale is second only to "The End" and is worth the watch. I highly advise this show!
See Details