Marvel's Agents of S.H.I.E.L.D.: Season 5
(2018)
You might also like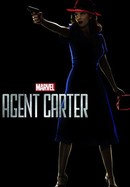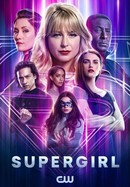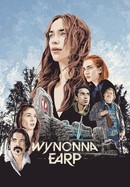 Rate And Review
Marvel's Agents of S.H.I.E.L.D.: Season 5 Photos
News & Interviews for Marvel's Agents of S.H.I.E.L.D.: Season 5
Audience Reviews for Marvel's Agents of S.H.I.E.L.D.: Season 5
Another amazing season. Can't believe how great this show is. From the big mystery at the start of the season to solving it at the end. Many things had happened that made this season even better.

Season 5 was exceptional. When you think they went wild the last season then you must watch this one because the stories they tell are so risky and so well executed they did amazing here. It's literally how a spy show must be made in a superhero universe. It is just mindblowing

Compared to season four, season five didn't feel like it fit in the concept of agents of shield. Boring cliche of oppressor and aristocratic evil, dystopian etc etc. Overdone

Let me be clear as I start, I did not like the episodes set in the future. Firstly, I found Kasius to be quite annoying and not as compelling as a villian should be. Secondly, while he's one of my favourites now, I really disliked the addition of Deke Shaw as a prominent recurring character. Thirdly, the lack of any outdoor scenes made me yearn to return to episodes where they aren't in these cramped tunnels the whole time. Nevertheless, the 9 episodes in the future are completely blown out of the water by the second arc of the season. While I don't need to go on about all the episodes, the final 2 sold the season for me. The End is easily my favourite episode, and was a absolutely amazing episode that raises the season up by half a star.

By far the worst season of marvels agents of SHIELD, but hey, it gets better near the end.

It was good, but not as strong as the other seasons in my opinion. Although the plot was very good and the content was thrilling, Kasius - who was the main villain in the beginning and a great character - almost ruined it because he was so overused. Also, Ruby Hale should've gotten to develop a little more and she could have been a good character. I also thought SPOILER becoming Graviton was not a great way to do Graviton in the MCU.

this season contains emotional moments, great plot twists, returning characters that you'll love and some of the best moments in all of agents of SHIELD.

Marvel's Agent of S.H.I.E.L.D. Season 5 Definitely one of the most underrated arc in a Marvel television history, Agent of S.H.I.E.L.D. Season 5 is a magnificent space drama that elevates the series dynamics we knew and loved to the new level.

Now its back like awesome

It falls off the rails finding new ways to make what its characters do not matter to the greater MCU and drifting from the characters we love far too often.