Masters of Sex: Season 3
(2015)
You might also like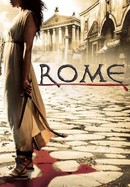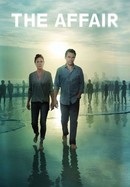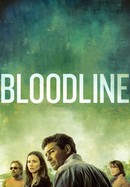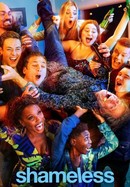 Rate And Review
Masters of Sex: Season 3 Photos
News & Interviews for Masters of Sex: Season 3
Audience Reviews for Masters of Sex: Season 3
For the first 2 seasons I felt like there was a lot of potential for this series: a tale that is at least partially based in history (albeit fictionalized/romanticized history) but noticed it was starting to dissolve into your very average and mediocre soap opera. Honestly, if you've ever watched soap operas that's exactly the same formula being used here...and that's the basis of lowest common denominator content. Which is what this season is. A mediocre soap opera, high romantic drama with no real substance. Which is a shame because the caliber of acting is incredible, it's just unfortunately wasted. It's also an unfortunate legacy for Virginia Johnson...in this version of history she is relegated to a careless and unconcerned mother who has slept her way through St. Louis and has a different sexual partner in every other episode while her kids are passed around like footballs to whoever is closest. The strangest part: during last season she had a baby and you literally don't see the baby after that until one episode where her parents arrive to take care of the baby. Otherwise you don't see a baby sitter or nanny, you see Johnson coming and going at all hours of the night without a single mention of the baby. The middle child (daughter) is a teen left to fend for herself and navigate those years without any real guidance. It's sad...it really is. So the soap opera has a feeling of sadness attached to it in how those around Masters and Johnson ignore and disregard everyone in their lives except those they're having sex with. And that is tragic on some level. The fact that Johnson has so many sex partners is neither here nor there. It's the chaos and damage she creates as a result of going from partner to partner, seeking some kind of approval and she ignores her children and everyone else in her life to such tragic results. So aside from an overly dramatic soap opera with a tragic/depressing air to it, there simply isn't much here of substance unfortunately.

One of the best series on! Probably still to explicit for the USA maybe thats why it's cancelled!

While the cinematographic elements such as characters and decor are rich, the series always leaves me with a sense of emptiness as if something was drained from me. After I'd watch it i'd get an actual physical feeling of discomfort from the number of cringy moments combined with the idea put forward all through the series that sex is a product, that people should consume as much as they can and if there's a malfunction the mechanics (Masters and johnson) will fix it, a despairingly materialistic world-view. Add to this the fact that the series paints an ideal feminist world where men are needy, egotistical, sexually disfunctional apes and women are independant yet perpetually unsatisfied, cold-hearted saviors and you have the recipe for a biased series promulgating unhapiness for everyone as the journalist said "Where is the love?"!

FINALLY, Season 3 - it got interesting!!!! YAyyyy - MUCH better writing and character development! Thank God - it paid off slugging thru Season 1 and 2 :)

Season 3 Finale was easily one of the best written, best acted episode of the entire season. I did not expect the turn of events and the cliff hanger was truly breathtaking. This series rivals the best HBO mini-series like "True Blood", etc.

A lesser season for Masters of Sex. The series starts off with a time-jump that could have been a smart move, but instead comes off as a bit unwarranted (especially as there was no attempt to make the actors look older, also). The show sticks to its usual melodrama, which wears thin, and includes very few standout moments overall. Strong acting, period details, and solid scripts keep it afloat, but this was the series weakest year yet, and the notable flaws don't exactly bode well for its future either.

Great Show. I have never missed an episode.

Not only is this show fun to watch, and not just because there are plenty of sex scenes, it also makes you think! The characters are complex, realistic and flawed and the from a sociological perspective, it's quite intersting. If you enjoy shows that make you think and feel, and are at all interested in sex, gender issues and the impact of sexual repression on cultures, among several other interesting psycholocial issues humans must face, you'll love this show. And if you just wanna see people having sex, you'll also love this show. Personally, i love this show for both reasons.