Miracle Workers: Season 1
(2019)
You might also like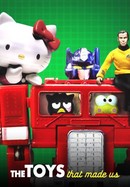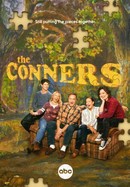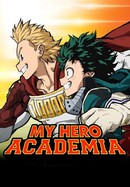 Rate And Review
Miracle Workers: Season 1 Videos
Miracle Workers: Season 1 Photos
News & Interviews for Miracle Workers: Season 1
Audience Reviews for Miracle Workers: Season 1
good omens but God is literally insane and harry potter is there 10/10

This shows wasn't anything great, but also not bad. I liked the casting, most of the main characters and it had really creative and interesting concepts. Sadly the Humor was terrible, the story bad and many opertunities for interesting ideas went to waste.

Absolutely loved season 1

Funny, Loveable, and a Must Watch Daniel Radcliff and Steve Buscemi really carry the show, the weird awkward comedy really blends nicely with the absurd premise. Geraldine also is a great addition and fantastic in her own right.

Very funny and a great show with none other than Harry Potter!

funny...inventive...Buscemi is great..the Lazy Susan's restaurant stuff just gets better and better. I'm willing to bet most bad reviews are from people who can't take a joke about Jesus...for those people, here's an idea, don't watch a comedy that has a character named God in it!

Both seasons are great! I wished they had continued the story from season one, so that we could see more character development, but it is still humorous. It is a fun show, and all of the actors do a great job. I love Steve Buscemi in both seasons.

I gave it chance but ITS NOT FUNNY! I didn't laugh once! I watched 1st and 2nd episode thinking it might warm up a bit! Good concept potentially funny but NOT! As fan of Big Bang Theory , South Park , Friends and Family Guy, I like a giggle! This was pants! Don't waste ur time! It missed the mark!

as a fan of Daniel Radcliffe I really have to like It. miracle workers mixers comedy with sort of team work feel good thing. It works I am going to watch season two that will be good.

Poor story, poor cast, poor humor. Why tell something that was already told so many times?