Money Heist: Part 4
(2020)
You might also like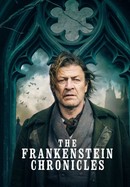 The Frankenstein Chronicles
Rate And Review
Money Heist: Part 4 Videos
Money Heist: Part 4 Photos
News & Interviews for Money Heist: Part 4
Audience Reviews for Money Heist: Part 4
Started off really well then became more and more tedious, should have ended at third even second series, at five just plain dumb.

La temporada 4 es buena, pero no aporta nada nuevo a la serie, a ratos se vuelve un poco repetitiva pero tiene algunos aspectos que la salvan como el último plan del profesor en el final de temporada.

Awesome show. it's really worth watching.

Lixo!!! Devia ter parado na 2ª temporada!!

as all the other season it fucking great i mean if you didn't see yet what are you waiting for

Was enjoying the season excepted it treated my favorite character like shit throughout the season and then some nazi fanatic ends her with a headshot after taking her hostage and degrades her throughout the season, not cool at all. Don't know why the writers thought that would be a good idea, Nairobi is my favorite character from the show, killed the season for me.

Plot is silly, why billionaires would go risk their lives for someone else who was careless because of teenage love feelings. Then they let a hitman do whatever he wants by himself when they have all the amo and numbers. There are 10 people shooting with high calibre weapons at said hitman at very close range but he doesnt get touched by bullet. Said hitman kills a beloved colleague of the robbers but robbers have numerous chances to neutralize threat of said hitman but no they wont kill him because that is against their morals. If you read the show instead of watching you will see how silly it is.

Heist must be set right this time. But the writing goes flat, Actions scenes were well executed. Makers go for action this time missing the wit and smartness of the lead character. But its again a good watch, as screenplay is well paced sometimes feel slow. But overall it's Smart.

PLOT The money heist talks about a big heist at the Spanish State Mint in Madrid. The creator of the hit is a man called "the Professor", who has selected 8 other people, each with a different characteristic, which is given the name of a city: Tokyo, Moscow, Denver, Berlin, Nairobi, Rio, Helsinki and Oslo. The characters are dressed in a red jumpsuit and the mask of Salvador Dali, which will prevent their identification to the hostages and the police. Besides, the true identity of the robbers must remain secret from each other and interpersonal and sentimental relationships are forbidden, but the whole thing will be upset by a turn of events: when Raquel Murillo (the inspector in charge of the case of the mint robbery) and the professor fall in love, and she cheats the police to join the robbers. REVIEW Money heist is a TV series created by Alex Pina, who is also the director of the series Vis a vis - The Ransom Price. We can assign the release date of the first episode to 2017. The genre is dramatic, action and thriller, in fact the series is full of turn of events and never ceases to surprise. The main actors are Álvaro Morte (Sergio Marquina / Salvador Martín / Il Professore), Úrsula Corberó (Silene Oliveira / Tokyo), Itziar Ituño (Raquel Murillo / Lisbona), Paco Tous (Agustín Ramos / Mosca), Pedro Alonso (Andrés de Fonollosa / Berlino), Alba Flores (Ágata Jiménez / Nairobi), Miguel Herrán ( Aníbal Cortés / Río), Jaime Lorente (Daniel Ramos / Denver), Esther Acebo (Mónica Gaztambide / Stoccolma), Darko Peric (Yashin Dasáyev / Mirko Dragic / Helsinki), Roberto García Ruiz (Dimitri Mostovói / Radko Dragic / Oslo), Hovik Keuchkerian (Bogotà), Rodrigo de la Serna (Martín Berrote / Palermo), Najwa Nimri (Alicia Sierra), e Luka Peroš (Marsiglia). VERDICT The money heist is my favorite series, I like the fact that you never know what's going to happen, and so it creates suspense and involves you in the story. I was amazed that, although it is rather unlikely in reality, the professor has already thought of all the steps of the police, so as to have the next move ready. This series has involved me a lot, in fact every new season I watched immediately and without ever stopping between one episode and another, because it is full of turn of events, and the viewer wants to know immediately what will happen next. I mean, I think it's a good, original, well-recorded TV series. I look forward to the fifth and final season, hoping to impress me like all the others, and in the meantime I invite those who have not watched at it to do it, because it deserves.

Can't wait for season 5. I can't believe how much I enjoy these characters and I was not happy when my favorite one was killed. But, it makes sense because now I really want to see how this wraps up. This whole series has been well worth it.