A White Man Set Them Free
EPISODE: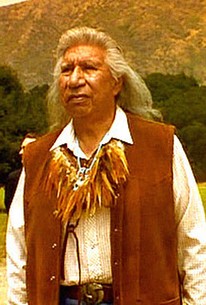 Episode Info
When Bob Odenkirk and David Cross open their "Viewer Hate Mailbag," they're very disappointed to find it empty. They sing a few ditties in an effort to remedy the situation. There's a song addressed to African-Americans from white people, telling them, "You're Welcome," because a white man freed the slaves. Another song lets American Indians know, "We Forgive You," for fighting white people to hold onto their land. Checking the mail again, they find one letter praising their songs, which they don't recognize as sarcastic. Later in the program, there's a promo for "Marriage-Con and Boat Show '97," where attendees can get marriage advice from "experts," and possibly buy a boat. This sketch segues into a socially awkward scientist (David in a truly special wig) in a Biosphere, who finds himself unable to get a date on New Year's Eve. After seeking advice from some cartoon animals, he's visited by his "step-fairy godmother" (Laura Kightlinger), who explains, "Your real fairy godmother is in a coma." There's also a commercial for Benjamin, Gerard, and Associates Ice Cream, a takeoff on Ben & Jerry's. Benjamin (David) says of one new flavor, Rock & Roll Double Chunk, "It's got chocolate in it, and we think if people like rock & roll music, they'll like this cuz it says 'rock & roll' on it." There's also a flavor dedicated to the last living American Indian, "Last Indian Doodlesnicker." Other sketches include a talk show hosted by a senate subcommittee. Senator Tankerbell (Bob) is one of the hosts, with Jon Stewart and "hot college comic" Blueberry Head (David with idiotic props, mocking Carrot Top) as the guests. The episode ends with the "All-Star Salute to the Last Indian," which features Bob and David as "Les Balloons Sportifs," inane performance artists who play with balloons.
A White Man Set Them Free Photos
Discussion Forum
Discuss Mr. Show With Bob and David on our TV talk forum!