Dive into the Abyss
EPISODE: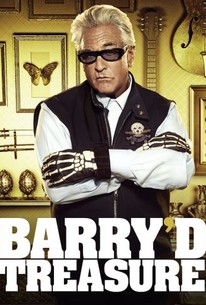 Episode Info
Nature: Dive to the Abyss attempts to uncover a fraction of information about the ocean, which is referred to in the documentary as the only remaining unexplored frontier. Marine researches estimate that less than one percent of the ocean has been studied, but Dive to the Abyss shows that 1% can be a lot of information when it comes to the sea. Some of the discoveries featured are smoking underwater volcanos, historic shipwrecks, weird water life (think four foot long tubeworms and smoke-emitting sea societies), and some of the most massive geological structures known to exist. Marine researchers estimate they've studied less than one percent of the deep ocean -- and seen virtually none of the deepest trenches and canyons. Still, the few places they have been able to study have yielded remarkable discoveries -- as NATURE's "Dive To The Abyss" shows. From smoking undersea volcanoes and hot springs, to deep water wrecks and weird life forms, the ocean has yielded an inspiring trove of sunken treasure.
Dive into the Abyss Photos
Discussion Forum
Discuss Nature on our TV talk forum!