The Dragon Chronicles
EPISODE: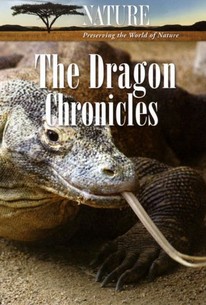 Episode Info
Romulus "Rom" Whitaker sustains a reputation as one of the world's most respected herpetologists (scientists who study reptiles and amphibians). But his fascination blossomed from a most unusual source: as a child, he fantasized constantly about validating the existence of real-life dragons. As an adult, this desire evolved into something far more plausible and tangible: Whitaker's quest to chart the actual origins of dragon myths. His love of herpetology inspired him to found the first crocodile bank and snake park in India (a breeding ground for reptiles in the wild), which set a remarkable precedent for wildlife sanctuaries around the globe. This documentary follows Whitaker in a search for contemporary "dragons." He journeys to Slovenian caves, where he encounters the olm - a blind, nocturnal salamander once mistaken for a baby dragon. He then heads off to the rainforest in the Western Ghats of India, where he handles and examines Draco lizards with bright yellow flaps on their necks that extend when the males are threatened or courting. And finally, Whitaker journeys to the Komodo Island of Indonesia, where he encounters the venomous, carnivorous and incredibly dangerous Komodo Dragon - the largest known lizard on Earth.
Cast

The Dragon Chronicles Photos
Discussion Forum
Discuss Nature on our TV talk forum!