New Girl: Season 7
(2018)
You might also like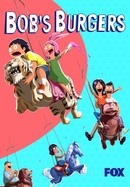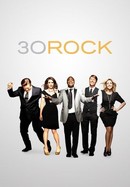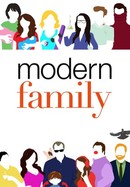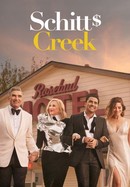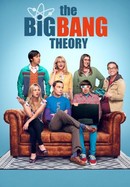 Rate And Review
New Girl: Season 7 Photos
News & Interviews for New Girl: Season 7
Audience Reviews for New Girl: Season 7
I think the writers were confused with what to do with this part of the characters' lives. It was all about the loft and "growing up" and all the confusion that came with it.... they shouldve made episodes about all that happened in the time gap, instead of pressing fast forward.

Apart from the last seen and the funeral episode the season was a waste of time and thankfully was only 8 episodes. Any magic they thought was still left in the tank was clearly not there.

Season 7 is awful. There was no chemistry left between the actors or with the story telling. It just dragged. I'm usually sad when a show I like ends but I could barely make it through season 7. Not engaging. Not fun. It felt forced. Should have stopped at 6 on a high note.

Awful. Why was this even made? 7 episodes. That's not a season. The final season didn't accomplish anything except tying up the belated main love story.

Gave me all the same feelings I had when I watched 'How I met your mother.' Your favourite characters end up together, they say goodbye to the set and ride off into the distance with an awesome backing track. Not much will ever compare to the way I felt watching this show.

Loved this show so much. The first 6 seasons were genius. It was relatable and hilarious. Every single character was written so well. However season 7 was awful. All the characters were given this perfect happy ending that didn't feel believable. It wasn't funny at all. I really wish I hadn't watched it.

the best season for the best show. This show has made me cry happy tears btw the only show to ever make me so happy that I cried it also made me cry because I was so sad that I would never see these characters again.

Not the most satisfying ending, but this show was solid throughout and remains that way in the end.

The show delivers an upbeat, endearing, and familiar atmosphere that makes it easy to recommend to virtually anyone who likes joy. The story is not only digestible, but also easily enjoyable. It portrays diverse and real hardships that resonate with viewers, as well as approachable characters whose arcs do not heavily rely on unnecessary cryptic messages and ambiguity to create interest and value.

They should of stopped at season 6 and ended on a high. New girl at times has made me belly laugh, unfortunately season 7 loses all the magic that made Newgirl so funny. Season is 3 years on from 6, so things have changed, Schmitt and Cece have a kid blah blah blah. The story line isn't funny at all, I don't think I laughed the entire time. But the worst thing by far, is the political undertones throughout the series, in fact they're not subtle enough to be undertones. Jess' character has been completely ruined also, not only is she not funny or quirky anymore, but she's now a self-righteousness snowflake, who meddles in everyones business, and tries to change everyone, even interfering with how Schmitt and Cece are raising their kid, which legitimately ticked me off. So all in all, I'm thoroughly disappointed with the final season. I miss the says when you could enjoy tv without political agendas. That's my two pence.