Lincoln's Secret Weapon
EPISODE: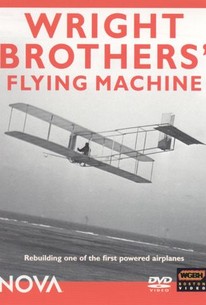 Episode Info
Nova journeys back to a decisive moment in the War Between the States -- a four-hour, point-blank battle between two warships, the Union's USS Monitor and the Confederates' CSS Virginia. That 1862 battle, fought off the coast of Norfolk, Virginia, ended in a draw, but the Monitor's innovative new design -- a revolving gun turret, submerged hull, and ironclad armor -- helped change the course of history and of naval technology. Less than a year after its debut, the Monitor sank in the waters off Cape Hatteras, into what has been dubbed "the graveyard of the Atlantic." Nova's cameras follow a group of Navy divers down to the wreckage to recover valuable relics from the past, and the program discusses the notorious architect who designed the Monitor and then built it in just three months. In a rare dramatic turn, the film also stages a reenactment of the infamous Civil War battle.
Lincoln's Secret Weapon Photos
Discussion Forum
Discuss NOVA on our TV talk forum!