MARS Dead or Alive
EPISODE: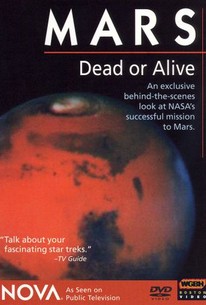 Episode Info
In this program that originally aired mere hours after the Spirit - mankind's most sophisticated rover to date - landed on the surface of Mars, the mission to explore the red planet is profiled from the construction of the Spirit and its twin the Opportunity through both rovers' continued search for water often though hidden deep within the dusty plains. As unanticipated complications give way to small victories and the NASA crew responsible for the mission rides a rollercoaster of emotions, the mysteries of this wondrous planet slowly come into focus while the future of NASA's Mars Exploration program hangs in the balance. If the rovers fail and no new information is gleaned from the mission, it could mean the end of the ambitious Mars Exploration program; but if the crew finds success, the Spirit and the Opportunity could lay the groundwork for an eventual manned mission to the not-so-distant planet.
MARS Dead or Alive Photos
Discussion Forum
Discuss NOVA on our TV talk forum!