Missing in MiG Alley
EPISODE: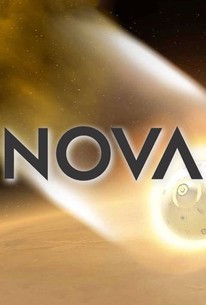 Episode Info
Hop in the cockpit and strap yourself in for one of the wildest rides ever in this documentary that allows the viewer to experience exactly what it was like to do battle in some of the fiercest dogfights in the history of aviation. The year was 1950, and the Korean War was raging. High above the Korean-Chinese border, MiG-15 fighters and F-86 Sabres exchanged gunfire in a notorious strip of airspace known as MiG Alley. Now, for the first time ever, historians and thrill-seekers alike can discover the fear and adrenaline experienced by the fearless pilots on the planet. An additional exploration into the mysterious fate of over thirty U.S. and British pilots who went missing in MiG Alley follows investigators hired by the U.S. government, forensics experts, and families of the missing wartime aviators as they attempt uncover the ultimate fate of those who were never declared dead, but never returned home from combat.
Discussion Forum
Discuss NOVA on our TV talk forum!