Where to watch
Subscription
Buy
You might also like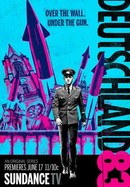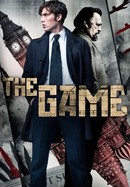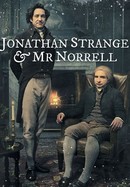 Jonathan Strange & Mr. Norrell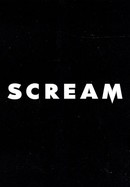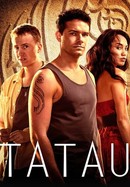 Rate And Review
Occupied: Season 1 Photos
Audience Reviews for Occupied: Season 1
Norwegian prime minister Vidkun Quisling collaborated with the Nazis and was executed by firing squad after the war for treason. In Occupied, a diverse set of morally ambiguous characters all are tested by a modern-day occupation of Norway by Russia in cooperation with the European Union. It's all about ensuring the supply of oil. Oil is the root of all evil, and there's plenty of evil going on in this gripping high quality program. It's Norway's most expensive television production ever. The geopolitics of the story are not always entirely believable but it's not important. It's not what the story is really about. Occupied about how people compromise their morals. By the end of 3 seasons, all the characters have been stained to one degree or another. Bit by bit, they make compromises while thinking they're choosing the best possible course of action or serving the greater good in an impossible situation. Every time the macro story made me roll my eyes, I just thought of Red Dawn. That's a totally not-believable story of Russian paratroopers taking over a middle-American town in a surprise attack followed by high school students becoming heroic skilled resistance fighters. This is way more believable than that. The Russian president is mentioned a few times but never by name. The story is true enough that Vladimir Putin and his cronies have complained. Anything that makes the Kremlin unhappy makes me happy. My favorite author, Jo Nesbo, is credited for the story idea. The scenery will make you want to start saving for a Norwegian vacation. This is a real good binge-worthy tv series.

I love this show! It's filled with political intrigue, drama, emotional interest, and twists. The acting is excellent. If you're interesting in learning about other countries, you will really like this show We in the U.S. tend to think we're always the center of things, but we are barely present in this show. I highly recommend this show, and I'll be sad when I get to the end of it.

Wow! What an awesome story. Compelling political drama with a slice of Norwegian life makes for compelling tv! Highly recommended!

Well made production, but the story presents one unlikely and illogical situation after the other.

Moved quickly, was grounded/logical but still surprising. Great writing & performances woo!

Gripping! Binge worthy TV at its best. A frightening portrayal of how Europe could look like in today's political climate.

Absolutely riveting! A compelling geopolitical drama with enough thrills to keep you on the edge of your seat. The storylines bridge the personal and the political with great agility, and the stellar cast is engaging and imminently watchable.

One of the best shows on Netflix ... a smart political thriller with a fascinating premise ...

Incredibly well developed storyline which explores a set of political events triggered in a climate where you would think advanced democracies wouldn't go. But as recent global events teach us, anything is possible. It is a must-see for anyone who loves thrilling television, especially with a political backstory. It goes to show you what can happen when oil politics mixes with major moves in climate change. Simply substitute the mythical "Thorium" technology with a new wave of nuclear energy to replace oil, and it is easy to see how this type of situation could actually occur. Mixing such real world intricacies with an imaginative writers' mind is what makes it a masterful piece. Instead of letting me ruin the show, just GO WATCH IT! The show is in Norweigian, but subtitles make it easily understandable for anyone else (English, French, etc.).
See Details