Once Upon a Time: Season 1
(2011-2012)
SEASON: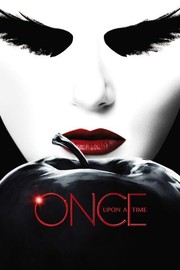 TOMATOMETER
AUDIENCE SCORE
Critic Consensus: Charming and fantastical, Once Upon a Time is tonally uneven but derives strength from an outstanding cast and handsome visuals.
Episodes
Air date: Oct 23, 2011
In the fairy-tale world, the Evil Queen casts a spell trapping classic characters in time in the modern town of Storybrooke, Maine. The only hope of breaking the spell rests in the daughter of Snow White and Prince Charming, who is prophesied to return on her 28th birthday.. Meanwhile, in the real world, a young woman is surprised when her estranged son knocks on her door on her 28th birthday.More
Air date: Oct 30, 2011
While Regina does everything in her power to force Emma out of Storybrooke in the real world, in fairy-tale land the Evil Queen finds she must pay a terrible price to activate the Dark Curse.More
Air date: Nov 6, 2011
Meet a feisty thief named Snow and see what happens when she first meets Prince Charming in a neat subversion of the original fairy tale. Meanwhile in the contemporary town of Storybrooke, meek and mild hospital visitor Mary Margaret Blanchard gets a surprise reaction when she reads a fairy tale to a handsome patient in a coma...More
Air date: Nov 13, 2011
Emma tries to help a young pregnant woman escape from Storybrooke and from the enigmatic Mr Gold, Cinderella makes a regrettable deal with Rumpelstiltskin, and Rumpelstiltskin/Mr Gold starts to reveal his dark side.More
Air date: Nov 27, 2011
In Fairy Tale Land under the Dark Curse, favourite characters behave in the most unexpected ways, while their contemporary counterparts are trapped in the New England town of Storybrooke. Meet Jiminy Cricket, a reluctant pickpocket who dreams of escaping from his parents and find out how he first met Gepetto and became a cricket. Meanwhile in Storybrooke, Archie and Henry become trapped in a collapsed mine, and Mary Margaret struggles with her feelings for married amnesiac, David Nolan.More
Air date: Dec 4, 2011
Discover how a humble shepherd became the heroic Prince James and engaged to a haughty princess before he met Snow in Fairy Tale Land, while in Storybrooke amnesiac David Nolan is torn between his wife and Mary Margaret when he gets some of his memory back.More
Air date: Dec 11, 2011
Actor-model Jamie Dornan takes centre stage this week as Storybrooke's Sheriff Graham starts to remember his alternative life as the Huntsman. The curse weakens when he kisses Emma, who also feels strangely drawn to him, but in the fairy-tale world the Evil Queen has hired him to kill Emma's mother, Snow..More
Air date: Jan 8, 2012
In Storybrooke, Mr Gold and Mayor Regina play dirty politics on opposite sides when Emma runs for sheriff against Sidney Glass. Meanwhile in the Enchanted Forest, a timid weaver named Rumpelstiltskin is tricked by a malign power as he tries to save his son from being drafted into the ogre war.More
Air date: Jan 15, 2012
In Storybrooke, Emma tries to save two homeless children from the evils of foster care. Meanwhile, in the Enchanted Forest of the fairytale world that was, the Evil Queen coerces Hansel and Gretel into stealing a poison apple from the Blind Witch.More
Air date: Jan 22, 2012
Find out how Snow came to hook up with the dwarves and meet the eighth dwarf, Stealthy, who sadly loses his life in events leading up to Prince James's marriage to King Midas's daughter. Meanwhile in Storybrooke, Mary Margaret struggles with her feelings for David as his wife does a pregnancy test, and Emma and Regina are suspicious of a stranger in town.More
Show More Episodes
Once Upon a Time: Season 1 Trailers & Photos
Tv Season Info
In the first season of this fantasy series, Emma Swan (Jennifer Morrison) is reunited with 10-year-old Henry (Jared Gilmore), the son she gave up for adoption at birth. He pleads with her to come to his hometown of Storybrooke, Maine, so that she can save his town from a curse. Emma is skeptical about Henry's stories of fairytale characters and curses, but she goes with him and becomes the town's sheriff. The town is indeed populated by fairy-tale characters such as Snow White (Ginnifer Morrison) and Prince Charming (Josh Dallas), only they have no idea of their true identities. The only two who do know are the Evil Queen (Lana Parrilla), who's also the town's powerful mayor and Henry's adoptive mother, and the villainous Rumplestiltskin (Robert Carlyle). … More
News & Interviews for Once Upon a Time: Season 1
Friend Ratings for Once Upon a Time: Season 1
No Friends? Inconceivable! Log in to see what your friends have to say.
Login
Audience Reviews for Once Upon a Time: Season 1
Discussion Forum
Discuss Once Upon a Time on our TV talk forum!