Once Upon a Time: Season 2
(2012-2013)
SEASON: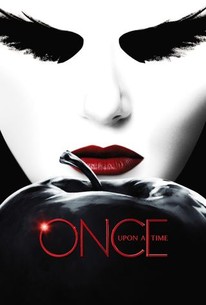 Episodes
Air date: Sep 30, 2012
With the breaking of the curse, the people of Storybrooke now remember their past lives in fairy-tale land. Regina is in trouble, having lost all her powers and with everyone out for her blood - especially when Mr Gold uses his dark magic to unleash a terrifying new evil upon the two worlds.More
Air date: Oct 7, 2012
The residents of Storybrooke face a challenging decision after the seven dwarves discover what happens when anyone tries to cross the town border. Regina goes to extreme lengths to regain her magical powers while flashbacks reveal how she first acquired them. Charming tries to find a way to get Snow White and Emma back from the Enchanted Forest and also assumes the status of town leader.More
Air date: Oct 14, 2012
Snow and Emma encounter a famous knight, ogres and a powerful sorceress as they attempt to find a portal back to Storybrooke via the wardrobe in the old castle. Meanwhile, Henry needs rescuing after breaking into Regina's vault, and in the fairytale land that was, Prince Charming's mother makes the ultimate sacrifice after King George gives Snow White a potion to make her barren.More
Air date: Oct 21, 2012
Trouble erupts over possession of a magic bean which opens a portal to other worlds, Rumpelstiltskin is devastated when his wife runs off with a pirate captain and Belle is abducted by a man working for her father. Meanwhile, the dwarves are looking for fairy dust in the Storybrooke mine.More
Air date: Oct 28, 2012
Regina's dead lover Daniel is resurrected-with horrifying consequences.More
Air date: Nov 4, 2012
Emma and Captain Hook climb a giant beanstalk in search of a magic compass, Emma recalls how she met Henry's father and Aurora and Henry are spooked by the same nightmare.More
Air date: Nov 11, 2012
Ruby's fear about turning into a wolf during the first curse-free Storybrooke full moon is confirmed when one of the town's residents is viciously murdered, and Ruby is the prime suspec.More
Air date: Nov 25, 2012
The possibility of communication between Storybrooke and the ruins of fairy-tale world via a shared nightmare brings new opportunities and new dangers. Cora abducts Aurora to trade for the magic compass, Regina, Rumpelstiltskin and Charming join forces to prevent Cora from crossing over to Storybrooke, and Captain Hook seems to be playing a game of his very own.More
Air date: Dec 2, 2012
Taking a leaf out of her mother's book, young Regina pushes her through the looking glass. In Wonderland, Hook meets the Queen of Hearts. With Cora holding all the aces, can Emma and Snow trump her attempt to reach Storybrooke?More
Air date: Jan 6, 2013
Cora reaches Storybrooke, intent on revenge. Regina is charged with murdering a much-loved resident. Snow White and Prince Charming fall out over Regina.More
Show More Episodes
Once Upon a Time: Season 2 Photos
Tv Season Info
The second season of this fantasy series picks up with the townsfolk of Storybrooke remembering their fairy-tale identities and magic arriving in town. Soon after the Charming family reunite, Emma (Jennifer Morrison) and Mary Margaret (Ginnifer Goodwin) go through a portal and land in the devastated remains of the fairy-tale world, populated by people who were spared from the curse. Desperate to return home to Henry (Jared Gilmore) and David (Josh Dallas), Emma and Mary Margaret team up with the shifty pirate Hook (Colin O'Donoghue), who wants to get to Storybrooke to seek vengeance on Rumplestiltskin (Robert Carlyle). But Hook also has a secret alignment with the powerful Cora (Barbara Hershey), who's determined to get to Storybrooke to reunite with her daughter Regina (Lana Parrilla). Throughout the season, Storybrooke proves to be a popular destination and sees its fair share of visitors, including a man from Emma's past (Michael Raymond-James) and a mysterious car-accident victim (Ethan Embry).
Genre:
Science Fiction & Fantasy
Network:
ABC
Premiere Date:
Sep 30, 2012
Creators:
Executive Producers:
News & Interviews for Once Upon a Time: Season 2
Audience Reviews for Once Upon a Time: Season 2
½
Season 2 of Once Upon a Time proves to have a bit of magic, but it's not as focused as Season 1. Jumping the shark from the get go, the series violates its premise by introducing historical figures into the mix, which creates an uneven tone. The series also weakens its storytelling ability by breaking up the main cast into two separate plot lines. Yet, overall the season follows the residents of Storybrooke, who have regained their fairy tale identities (with the breaking of the curse) but remain trapped within the city limits, and must face new villains that threaten to destroy them. It's not a bad story arc, but the execution is hit and miss. Still, a host of new and exciting characters, including Sleeping Beauty, Captain Hook, and Dr. Frankenstein, are introduced. It takes a while, but eventually the second season of Once Upon a Time gets back to the compelling storytelling and action packed adventures that made the show a hit.
Discussion Forum
Discuss Once Upon a Time on our TV talk forum!