Once Upon a Time: Season 3
(2013 - 2014)
You might also like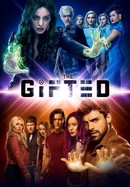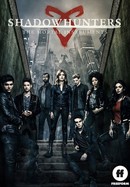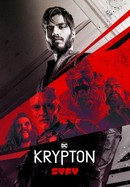 Rate And Review
Once Upon a Time: Season 3 Photos
News & Interviews for Once Upon a Time: Season 3
Audience Reviews for Once Upon a Time: Season 3
While this may not be the greatest season of Once Upon a Time, it certainly provides the story we'll need later. We get to see many characters face their inner struggles and how others help them face their challenges. The introduction of some new villains that we see further down the road as well further proves the incredible storytelling skills of Directors Kitsis and Horowitz, and how every character is an integral part of the show's plot.

This is a great season and a well done made show at least season 8 will be a great complement to the story.

A horribly cheesy show that is cloying enough to make you feel Disney is suffocating you with it's desperate and unoriginal script writing. It borrows from 100's of other, good, scripts because this show has nothing to say that other good writers haven't said before.

with the addiction of the wicked witch Zelana peter pan and others a another sensational season with a stellar cast not a moment here feels weak rumple easily being my favourite character Robert Carlyle does an amazing job and jared gilmore is great as Henry all the cast are amazing and this season is tragic

I'm giving it 5 stars just for the CaptainSwan movie.

Some pretty, epic and entertaining plots, I want to see more of for life.

In this faithful Oncer's opinion, this is by far the most epic season of OUAT. The first season that to utlilize the split arc format, Season Three does a fantastic job of making both halves feel like their own mode of storytelling, while keeping the theme of "home" consistent. The front half feels like a straight adventure series, while the back half reminds us of the magic that wasn't Season One whole featuring it's own, at times darker, twist. This season fairs best when it puts series regular Lana Parrilla's Regina in the forefront, and benefited from guest stars Robbie Kay and Rebecca Mader. Leading to the series' first ever two hour, "movie style" finale, Season Three is an example of what makes ONCE UPON A TIME an epic tale, able to cast its Sunday night spell on many for years and years.

this season is good but you have to laugh at the wicked witch sometimes and that smoke effect is getting a tiny bit old.

Ties alot of stories together, along with Emma come in and out of being close to her parents makes sense, Hook becomes good and falls for Emma too quick. One kiss makes him love her already?? He was a villian, he should have had to fight his inner darkness especially in Neverland. I would have loved to see Peter Pan darker in the show.